This digital asset has been certified with the REAL Transparency Digital Fashion Labour Standard. Read more at the bottom of this page.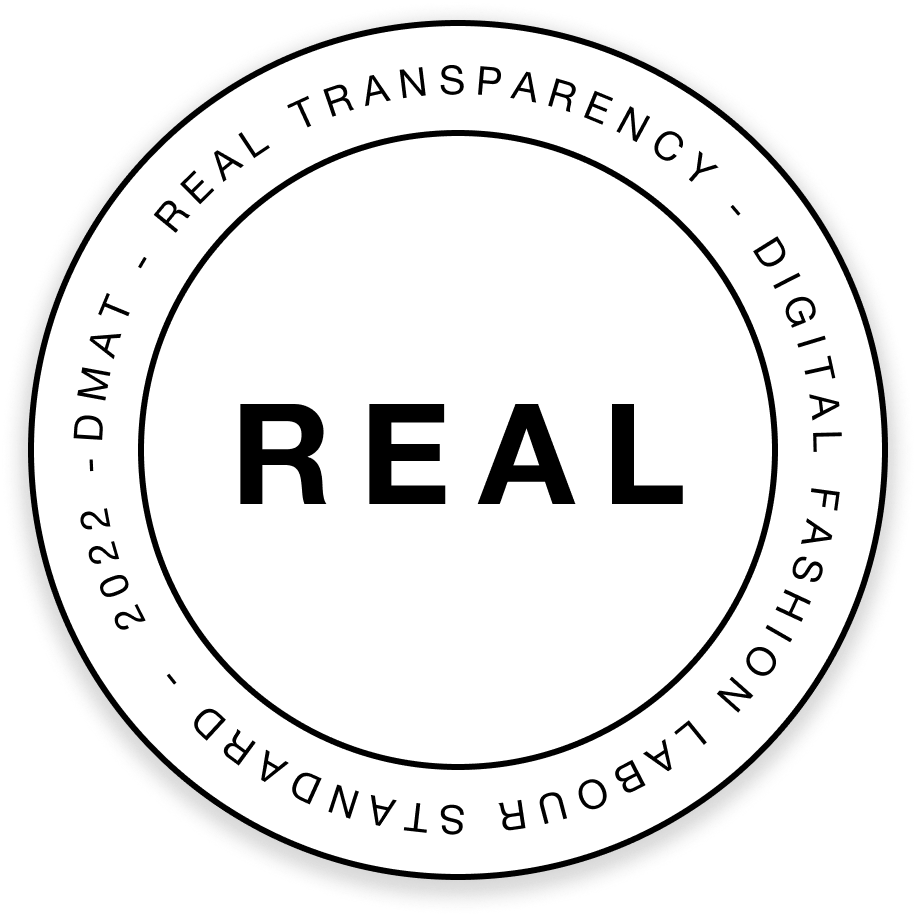 FabriX Curated By DMAT
'I AM FLOWER' dress by Celine Kwan
Celine Kwan's "I AM FLOWER" dress has a dramatic inflatable flower neckline, paired with vase shaped leg-warmers. It perfectly encapsulates her desire to bring a smile to the faces of people who experience her work. Dramatic, inflatable silhouettes are brought to life by bold, colourful prints and colours - a signature of her brand's larger-than-life personality.
This NFT includes a video (.mp4) and 2D collectibles (.pngs).
How to use:
Showcase it

Once you have invested in your NFT it's time to build out your digital wardrobe and display your collection to others. Universal Profile (part of LUKSO) is the easy-to-use and secure space to store and showcase your virtual goods to the world.
Snap it

This drip includes a Snapchat lens where both iPhone and Android users can play with the NFT to place it in their own environment or try it on.
REAL Transparency:
Learn about DMATs transparency standard "REAL" here.
Carbon

This NFT is minted on the LUKSO blockchain, which uses Proof of Stake. That means that they're 99% less energy-intensive and have a lower carbon footprint than those operating on Proof of Work.
File Size

This asset comes with five files, which together have a combined file size of 5.1 MB.