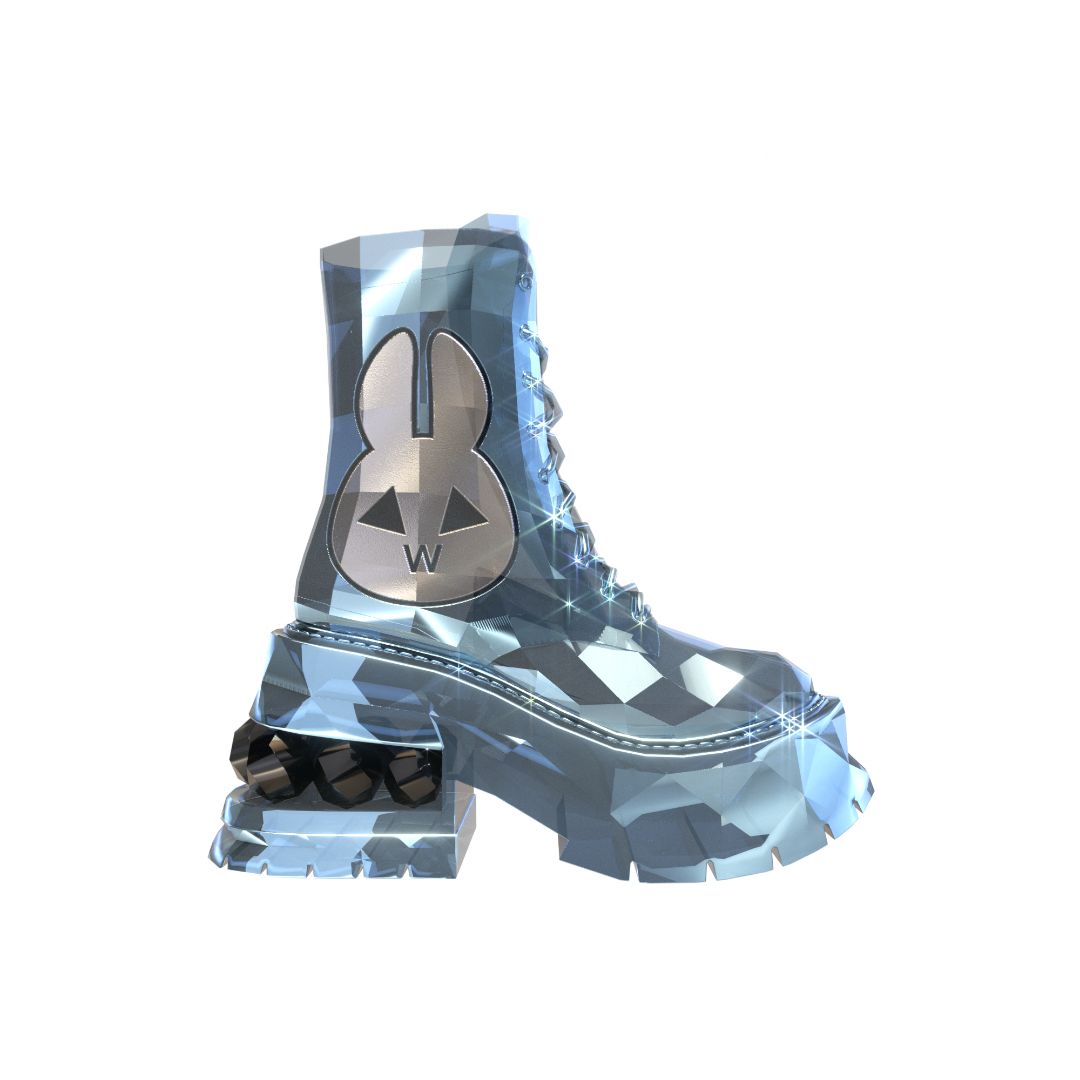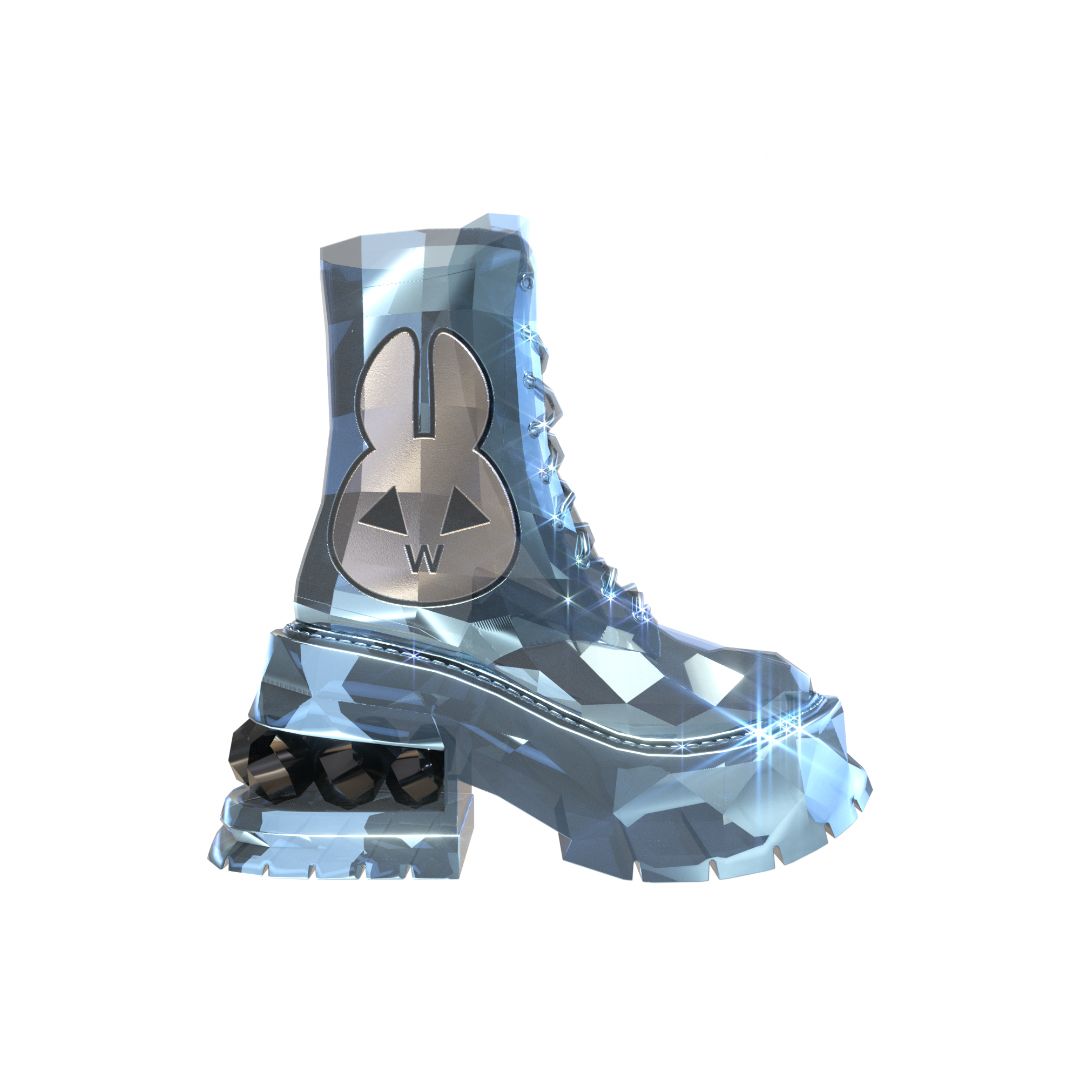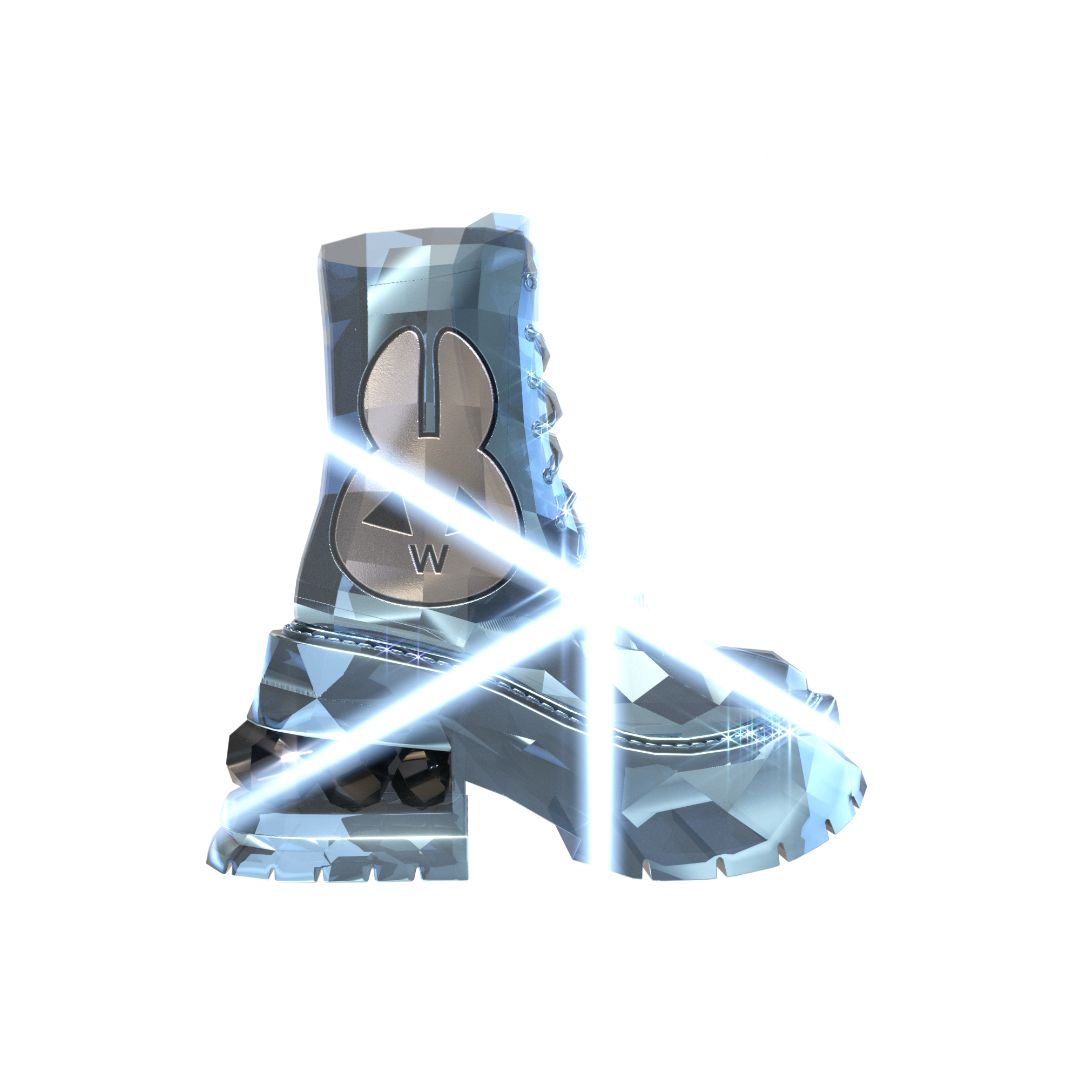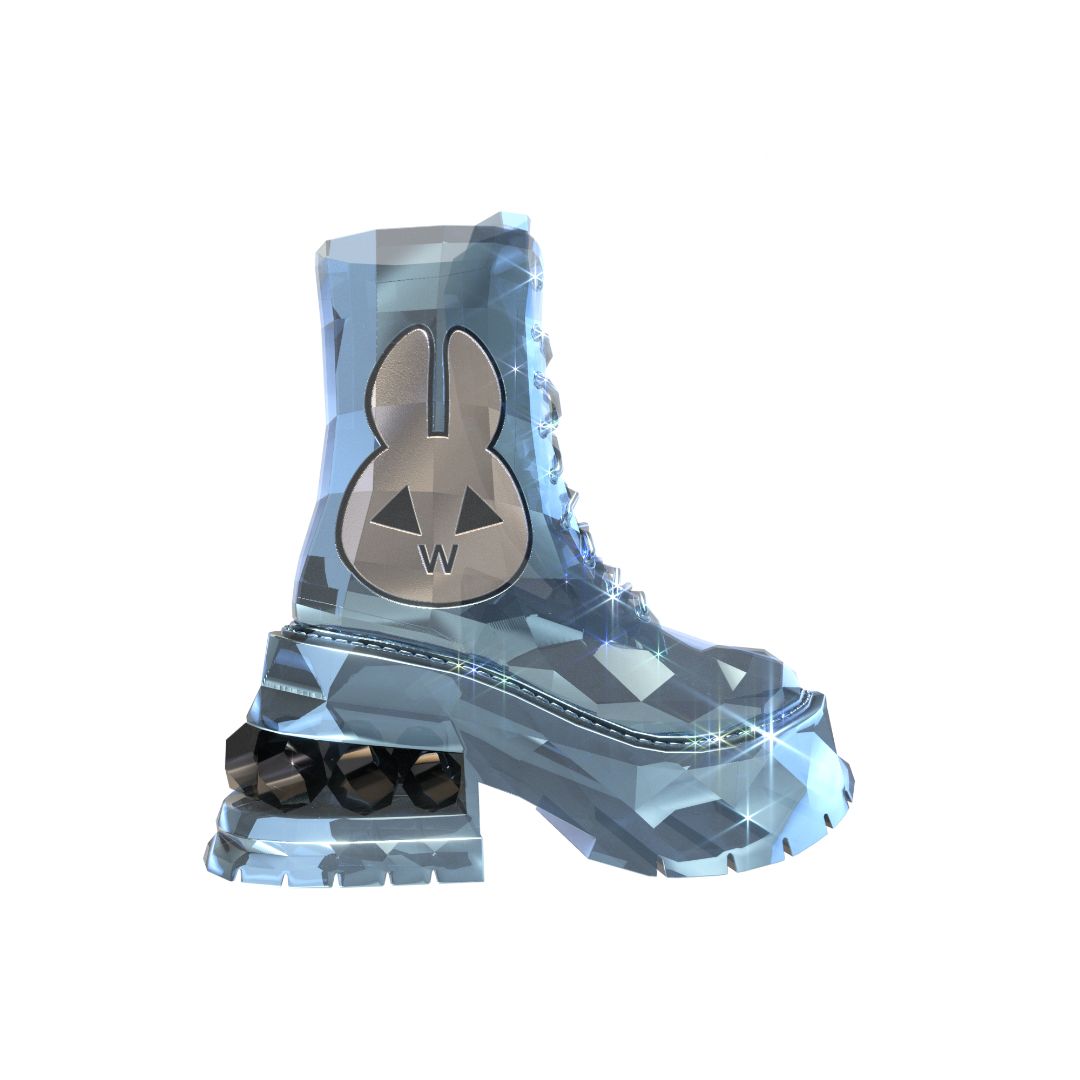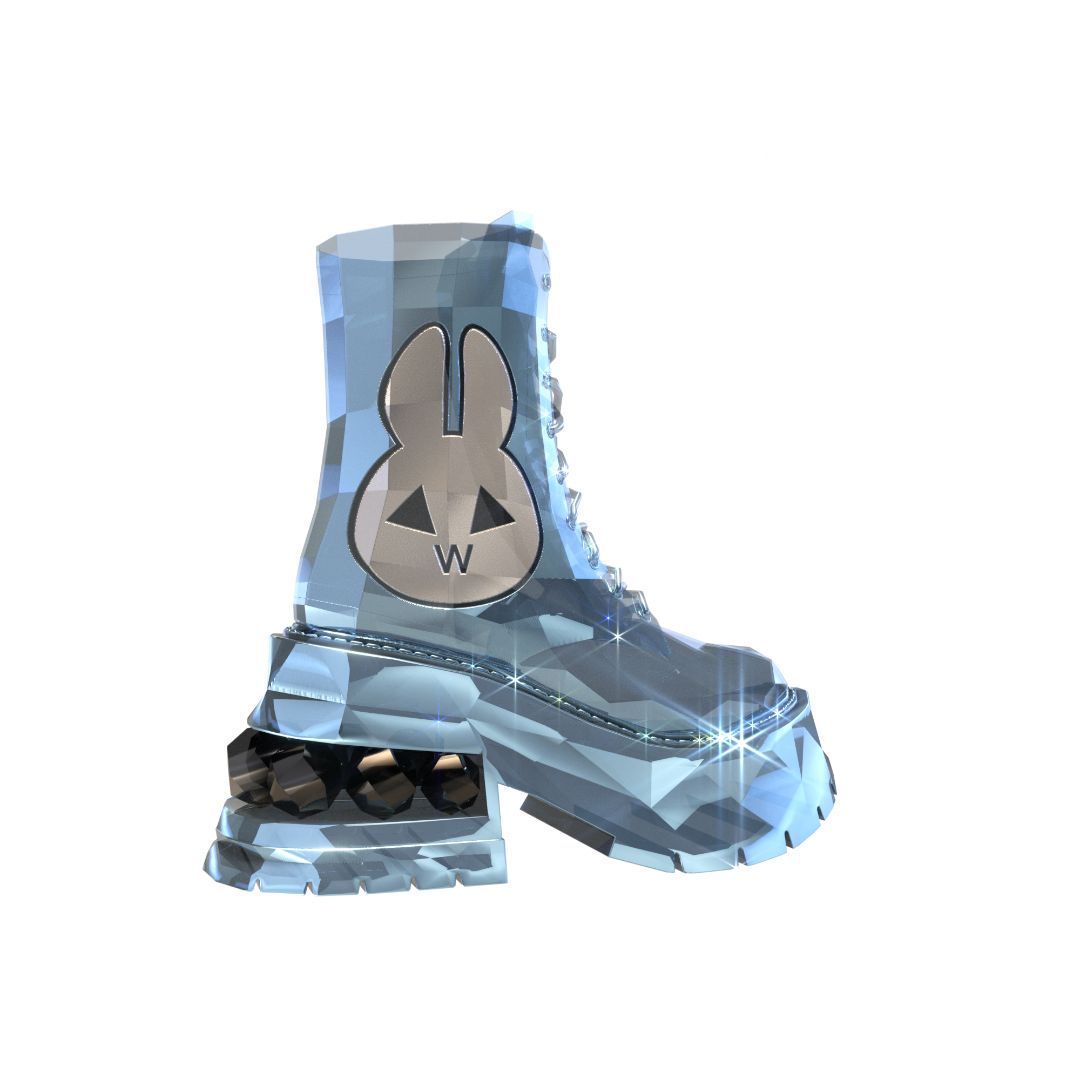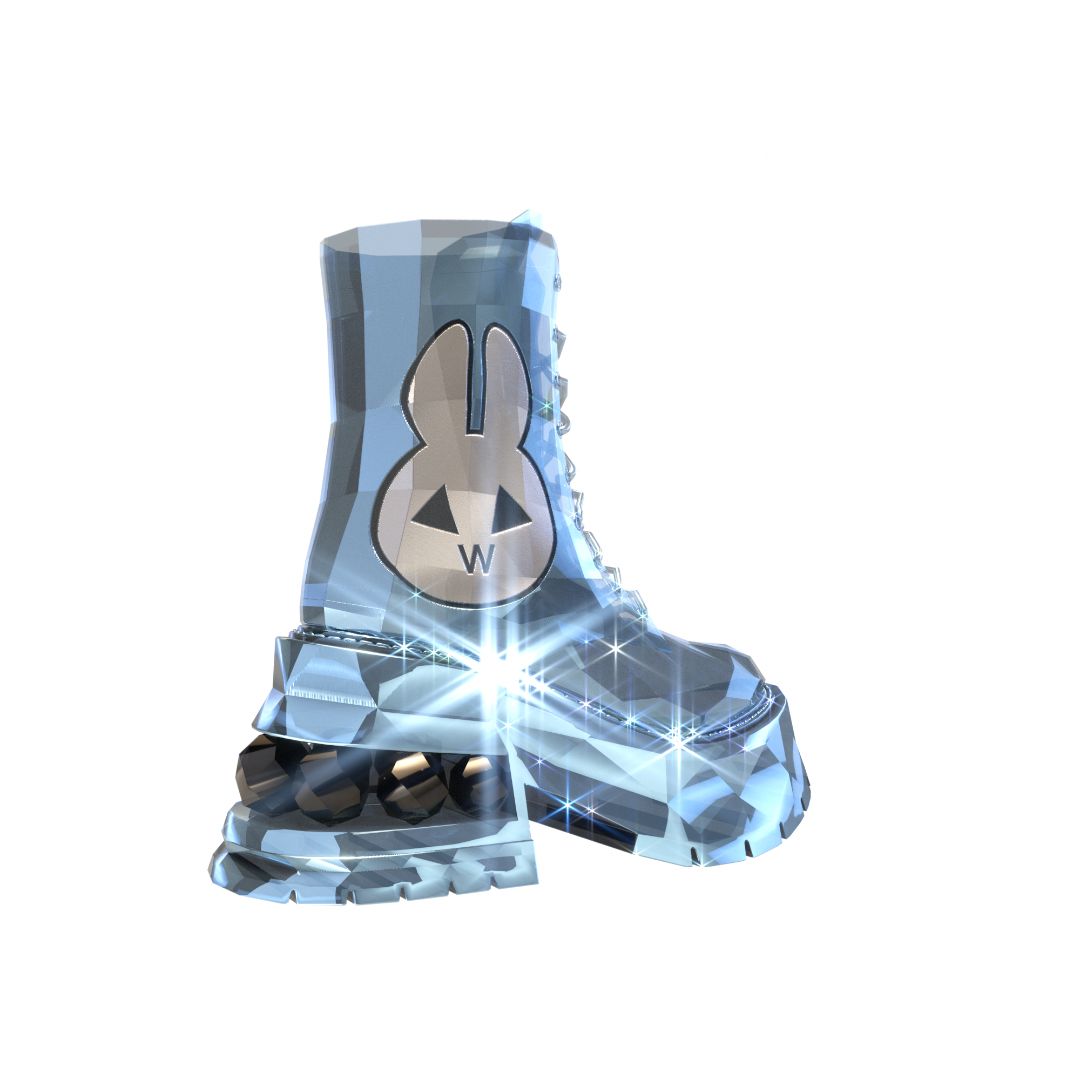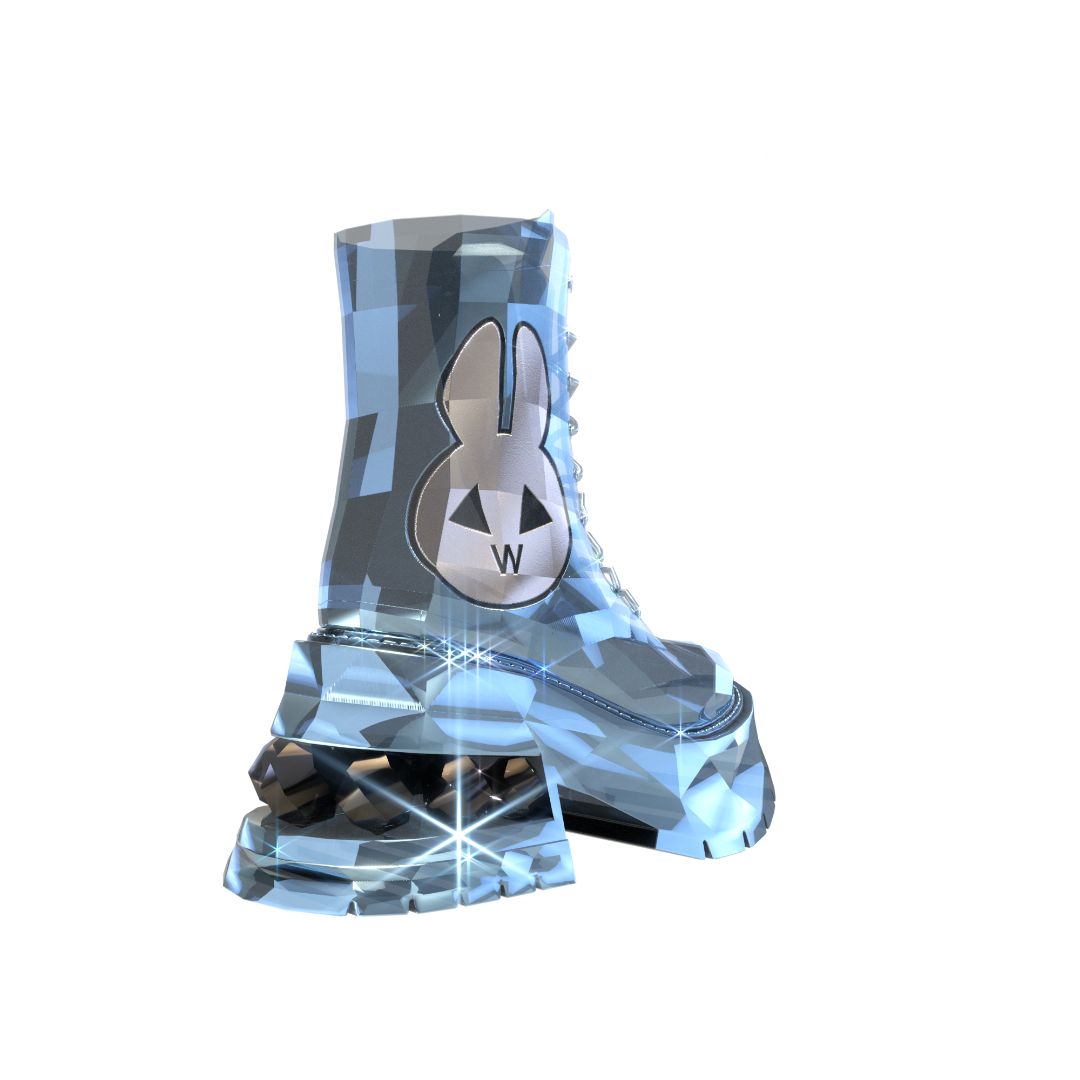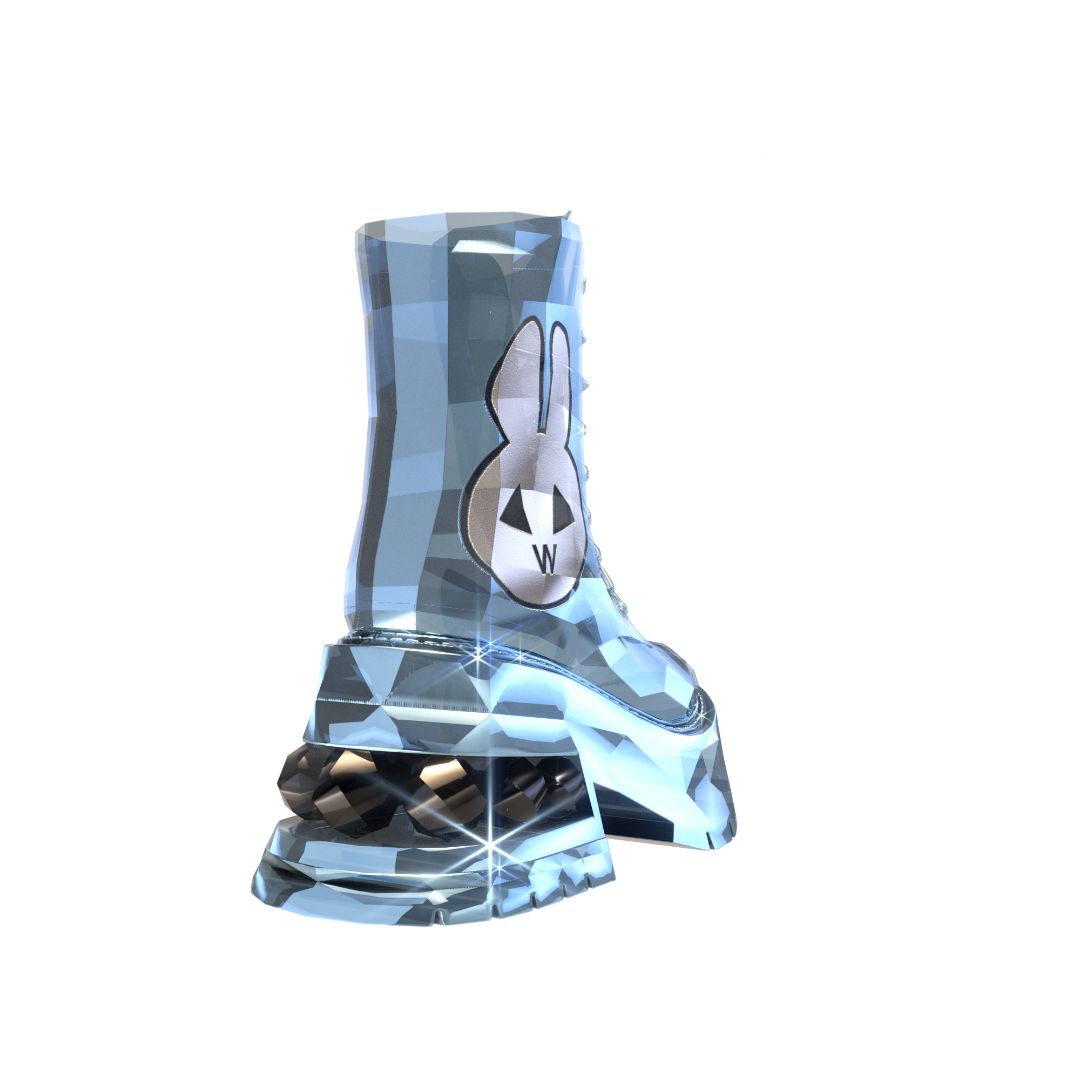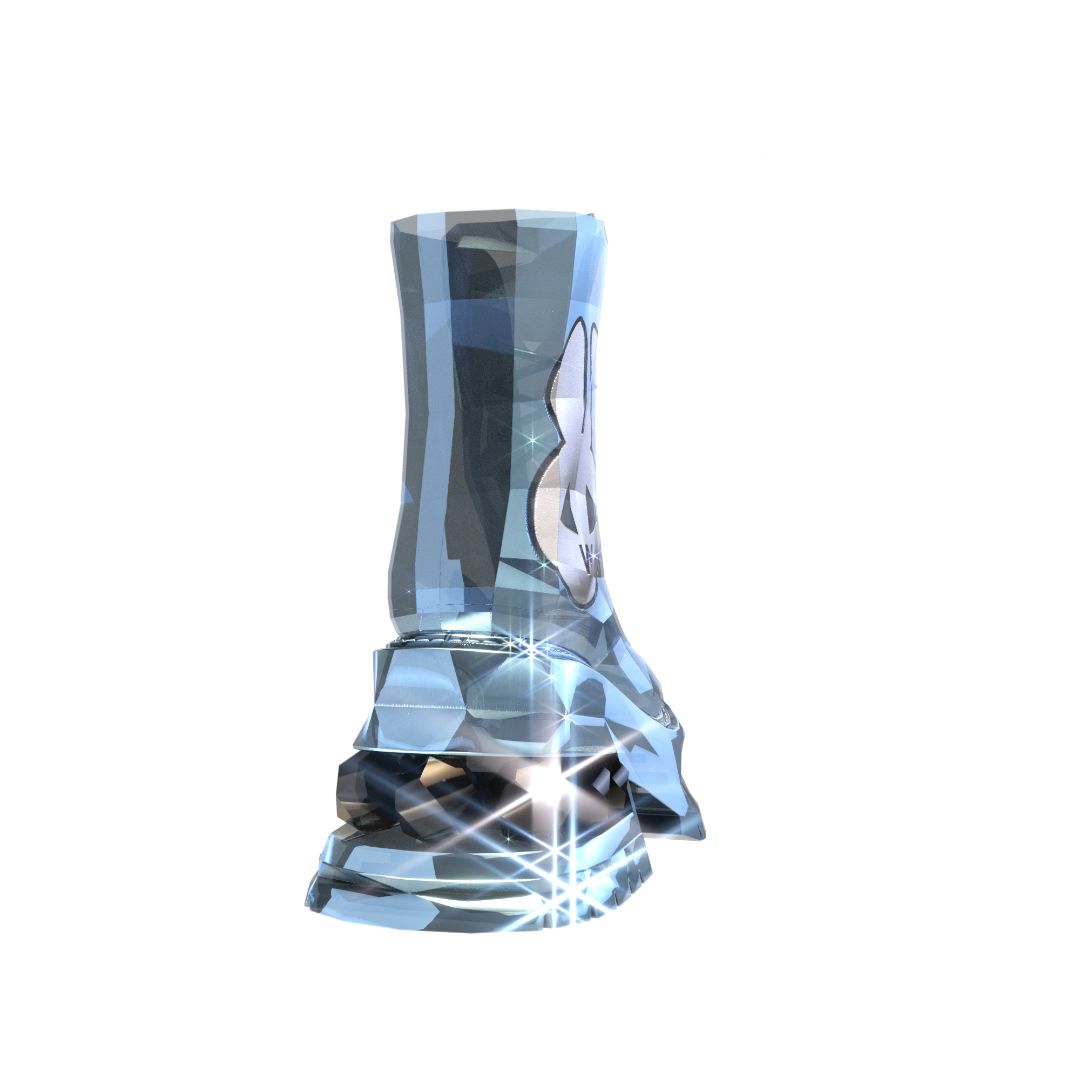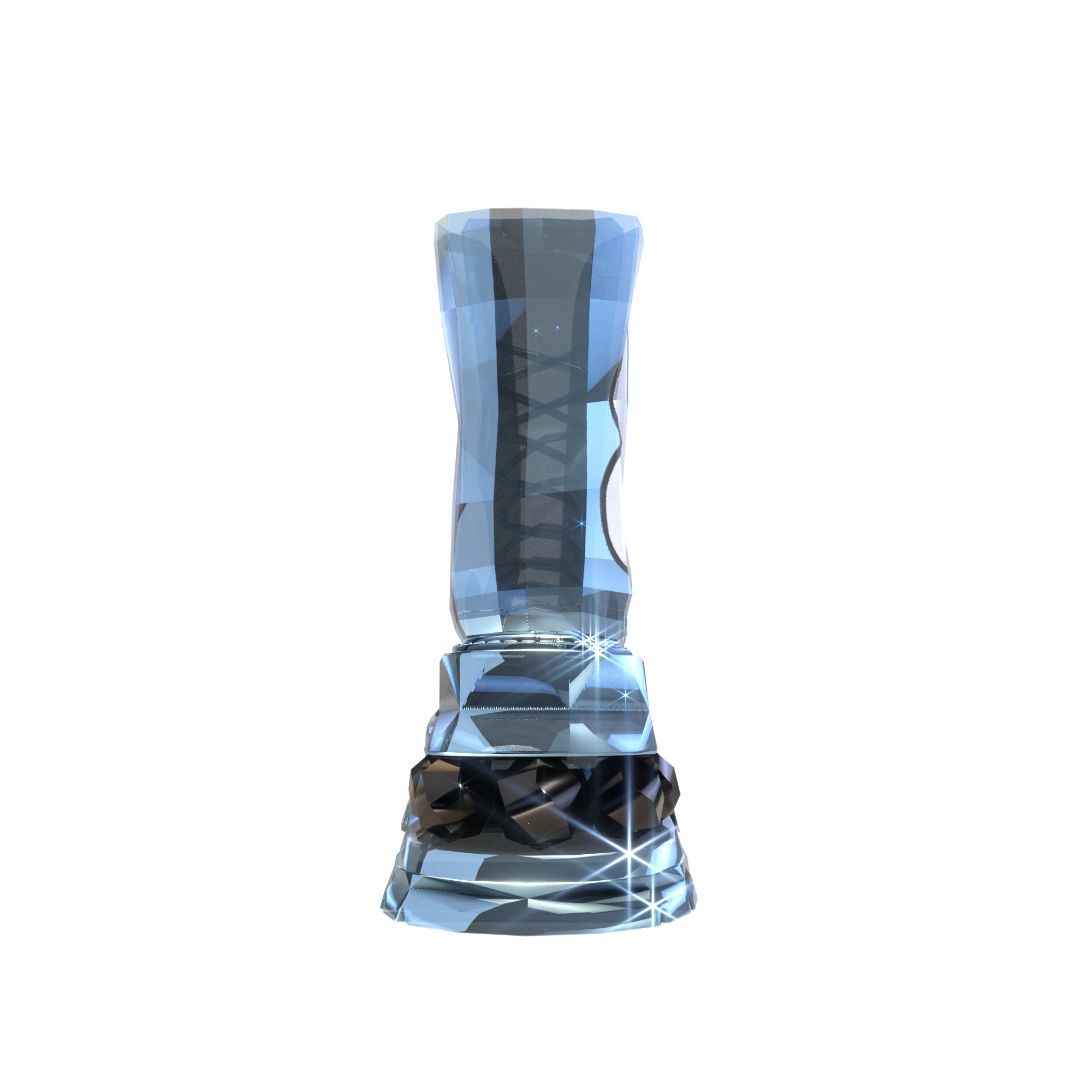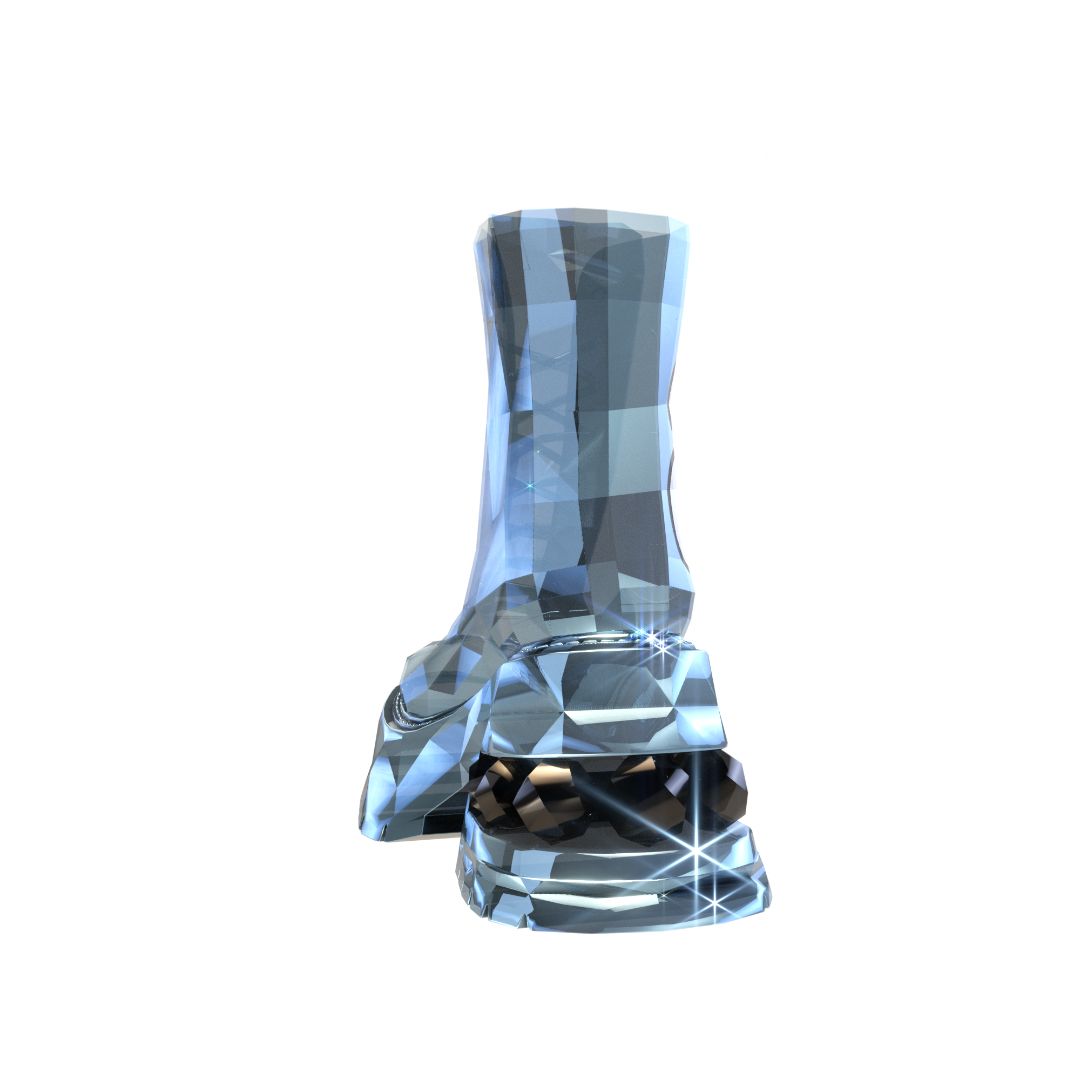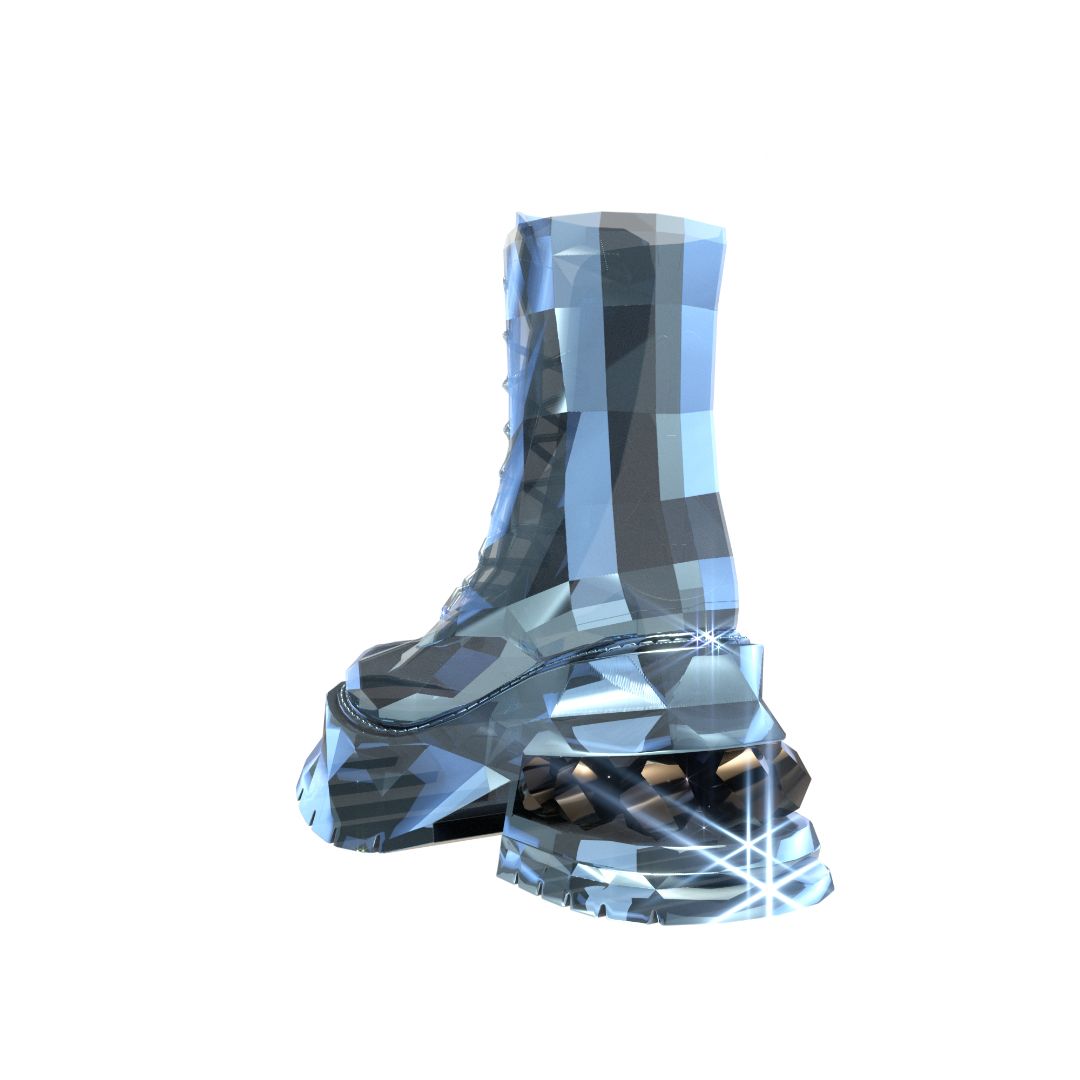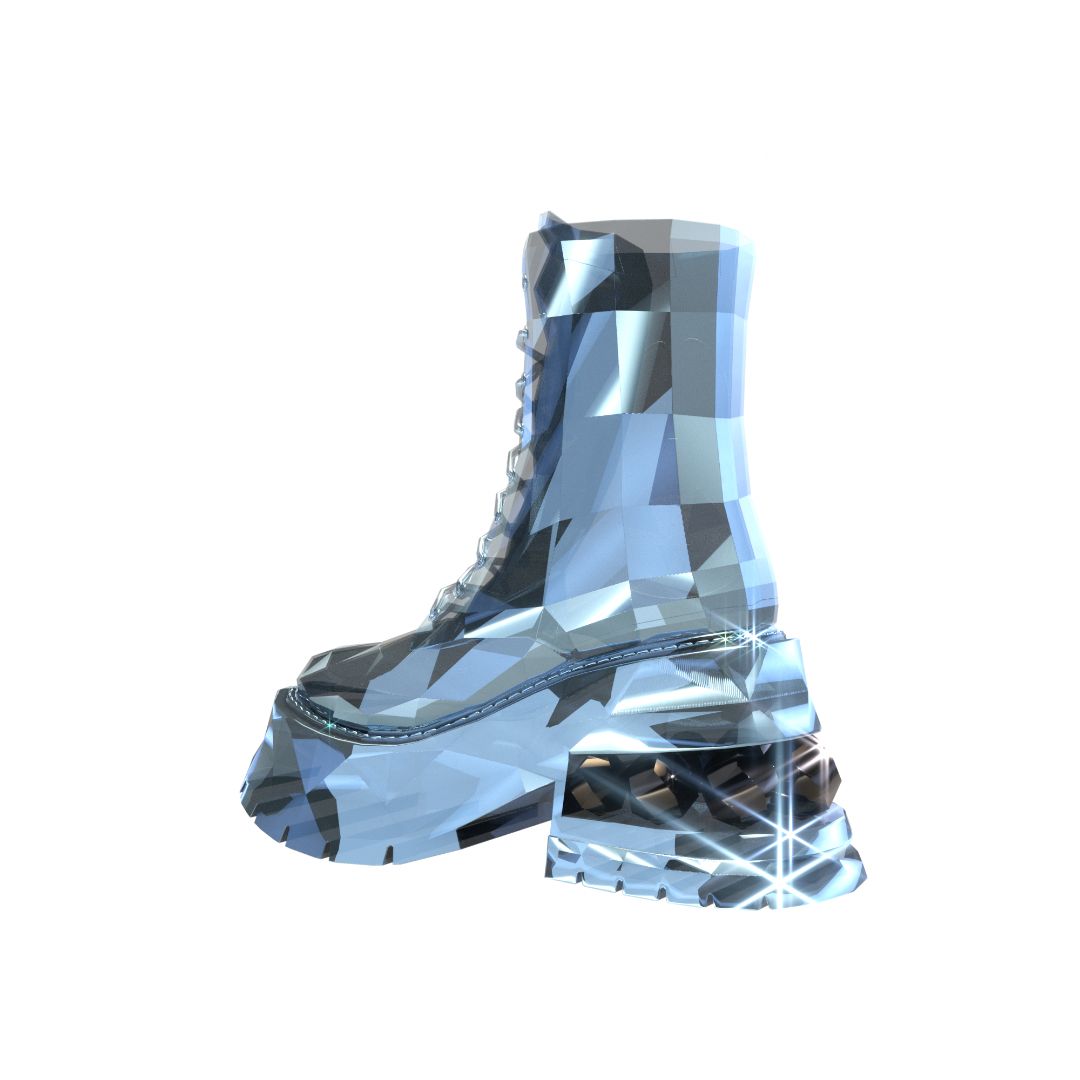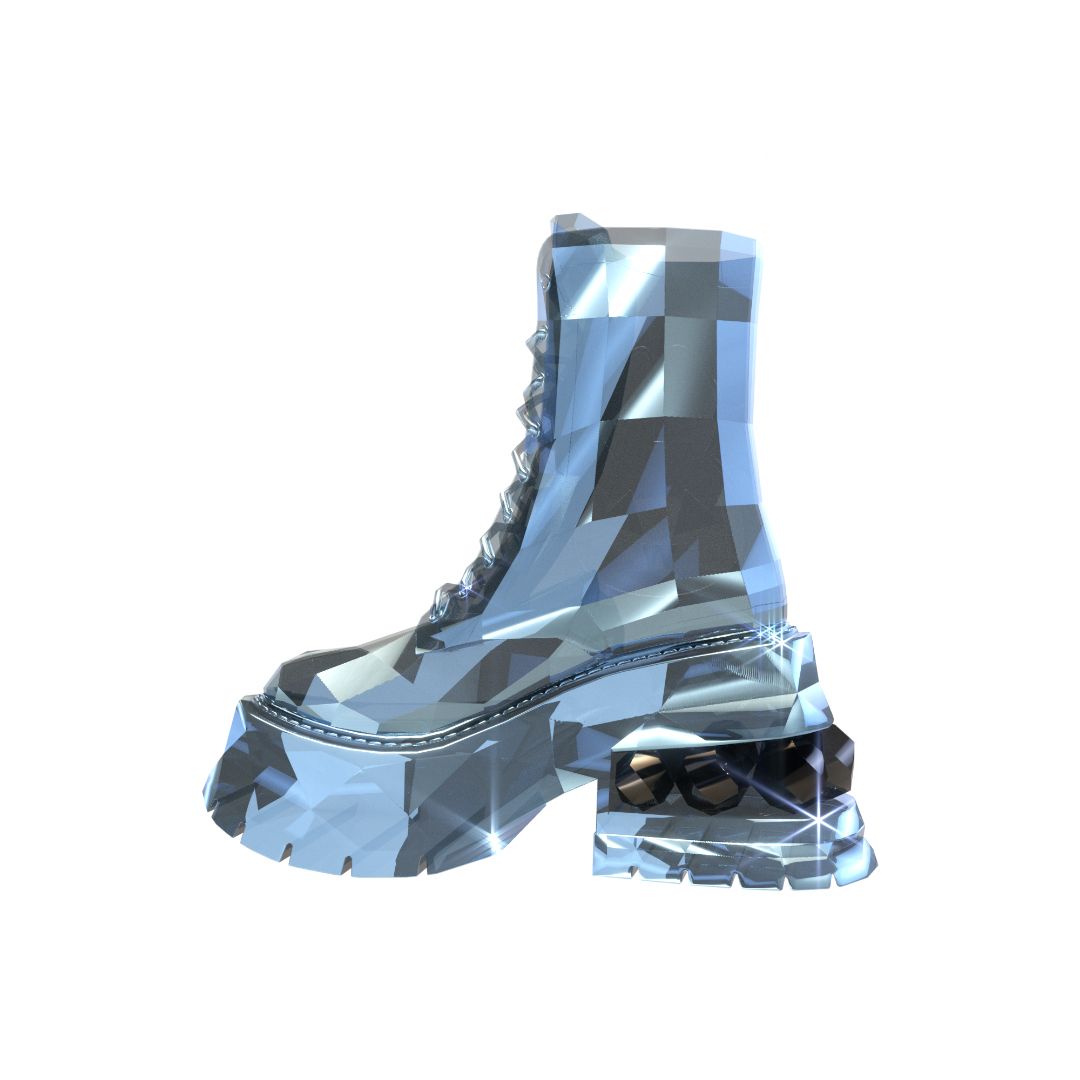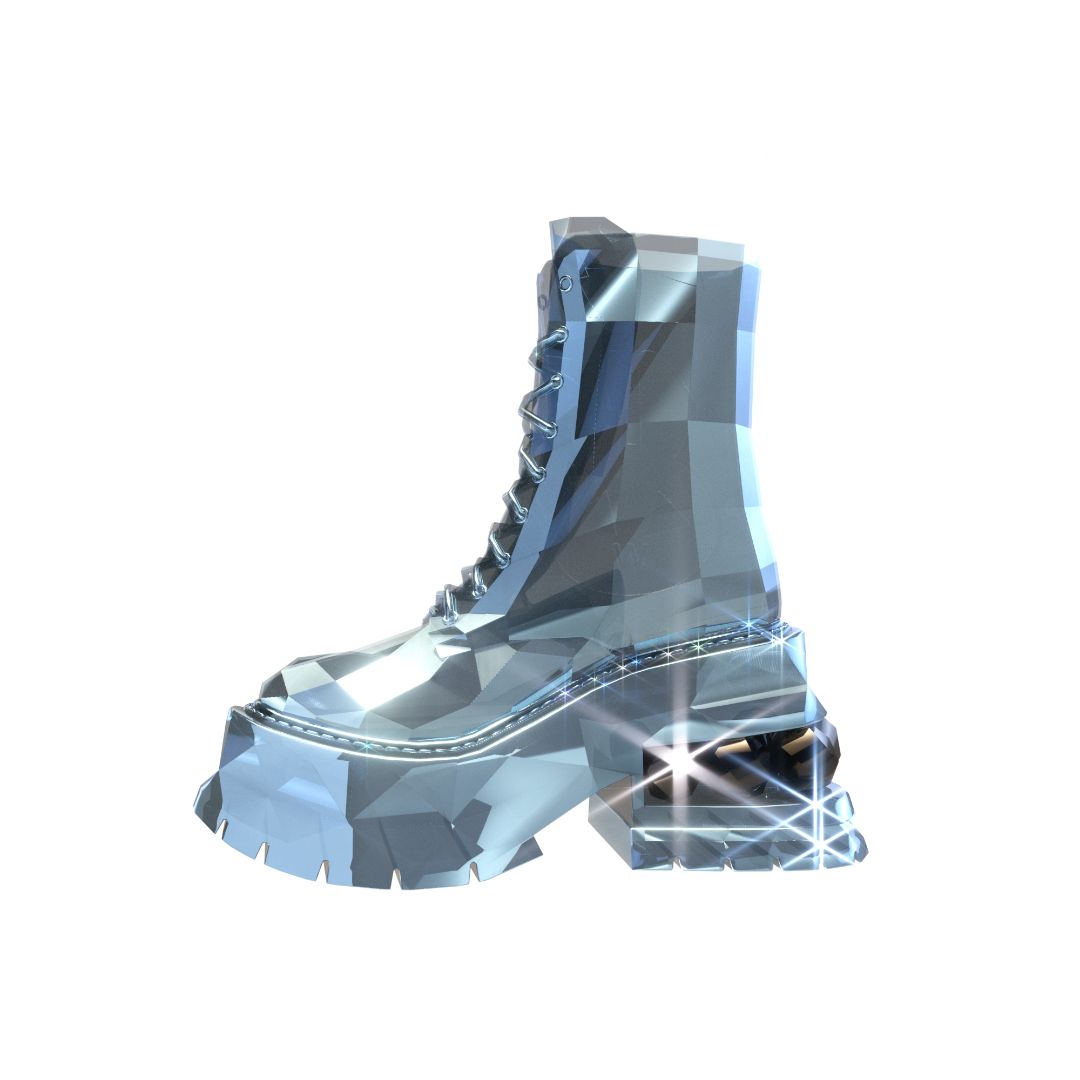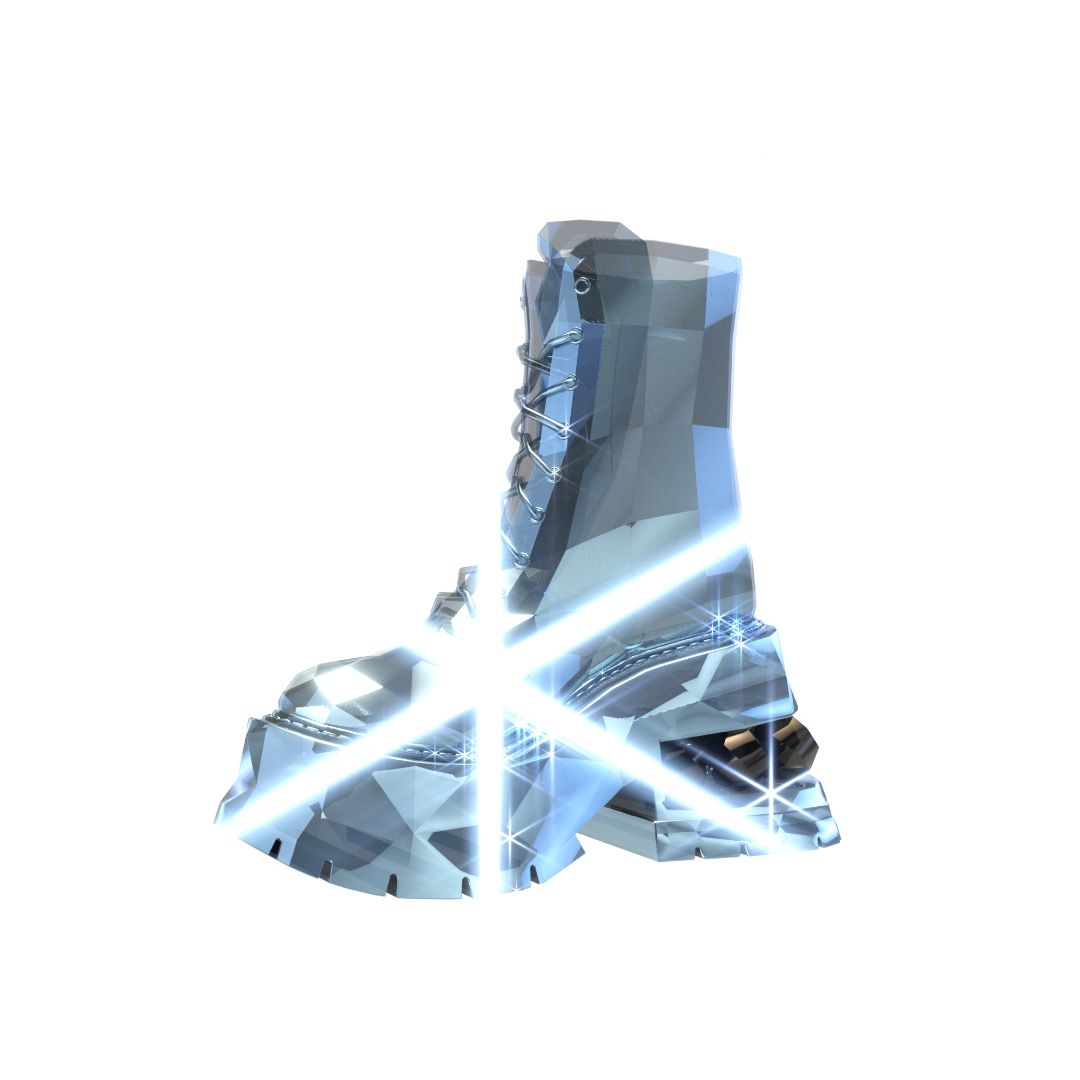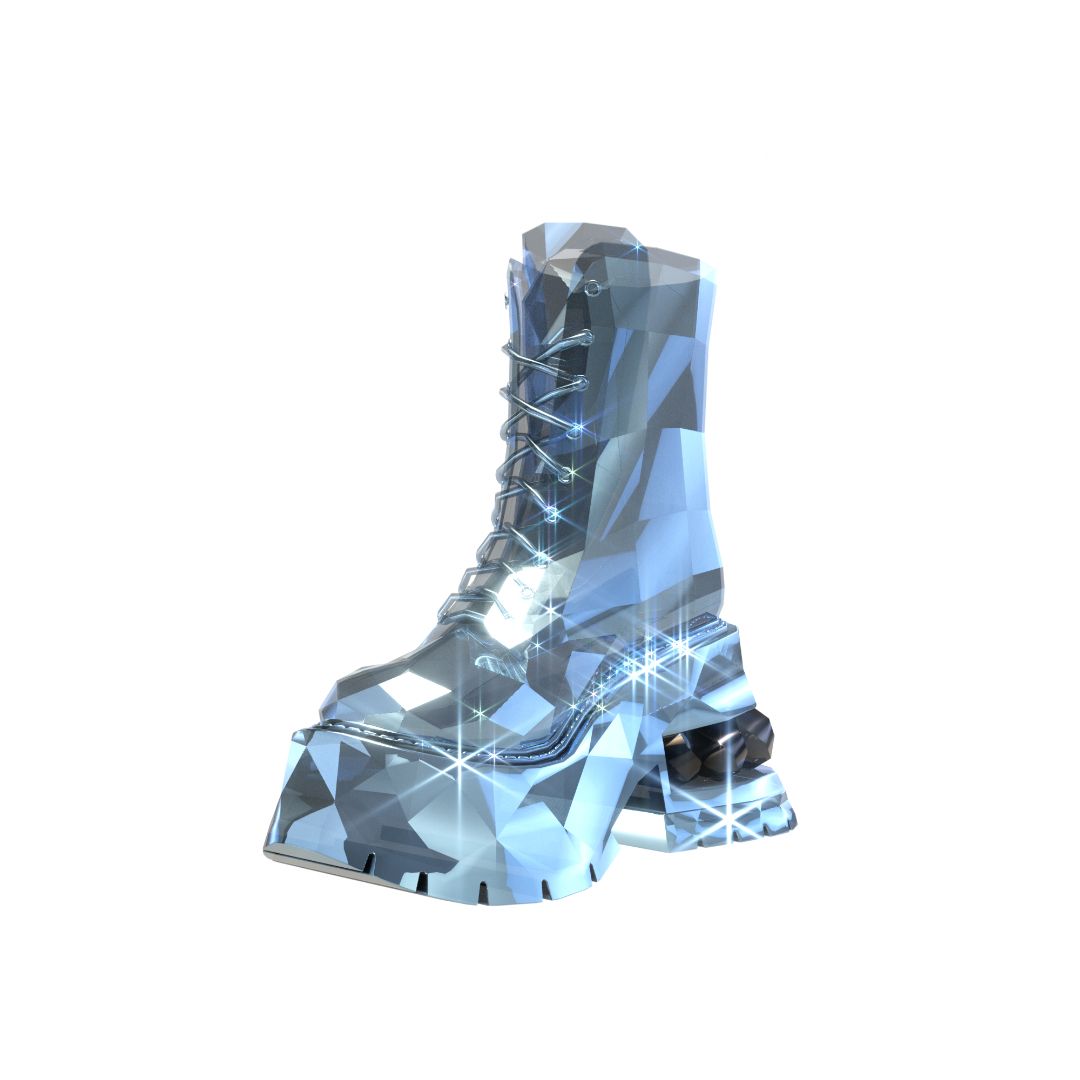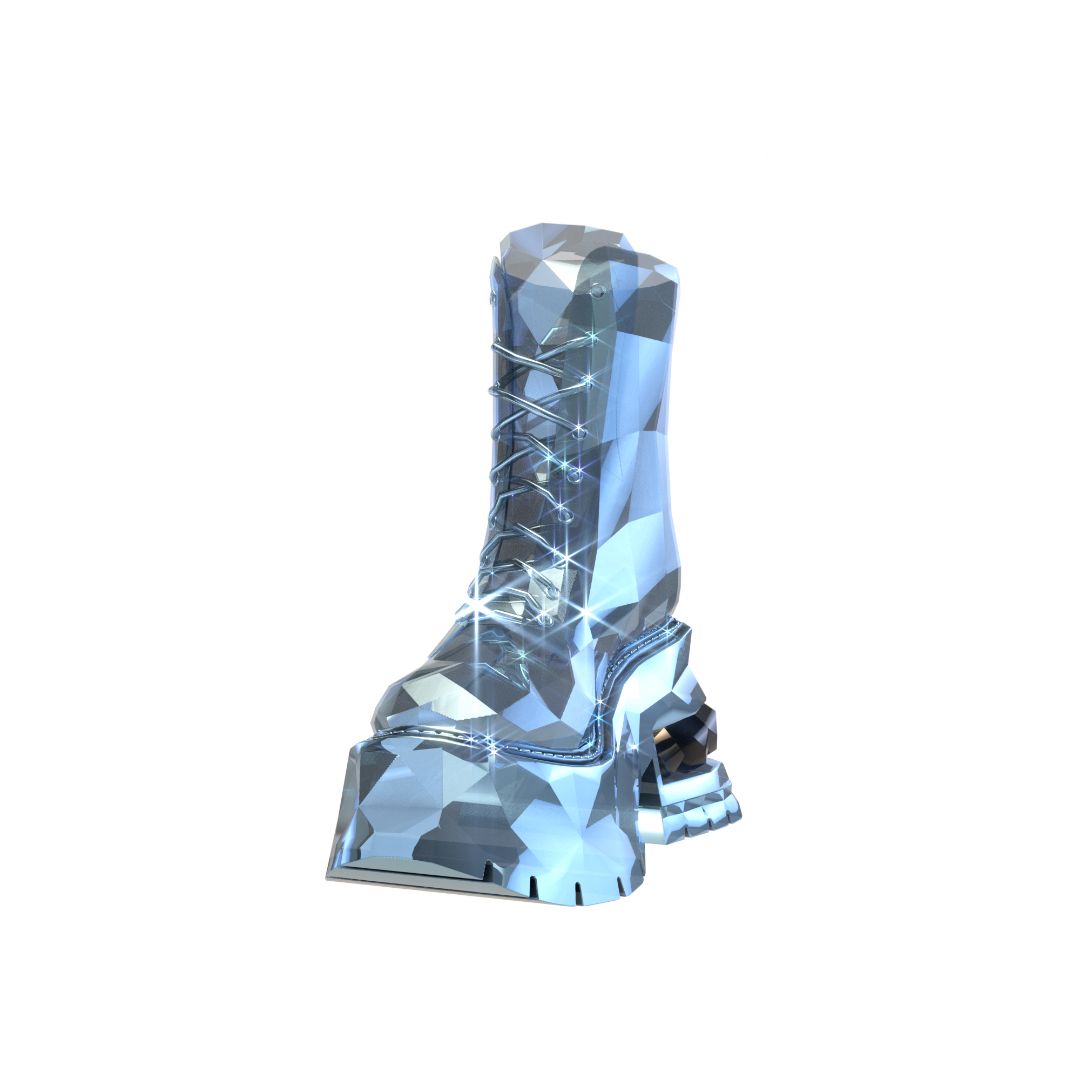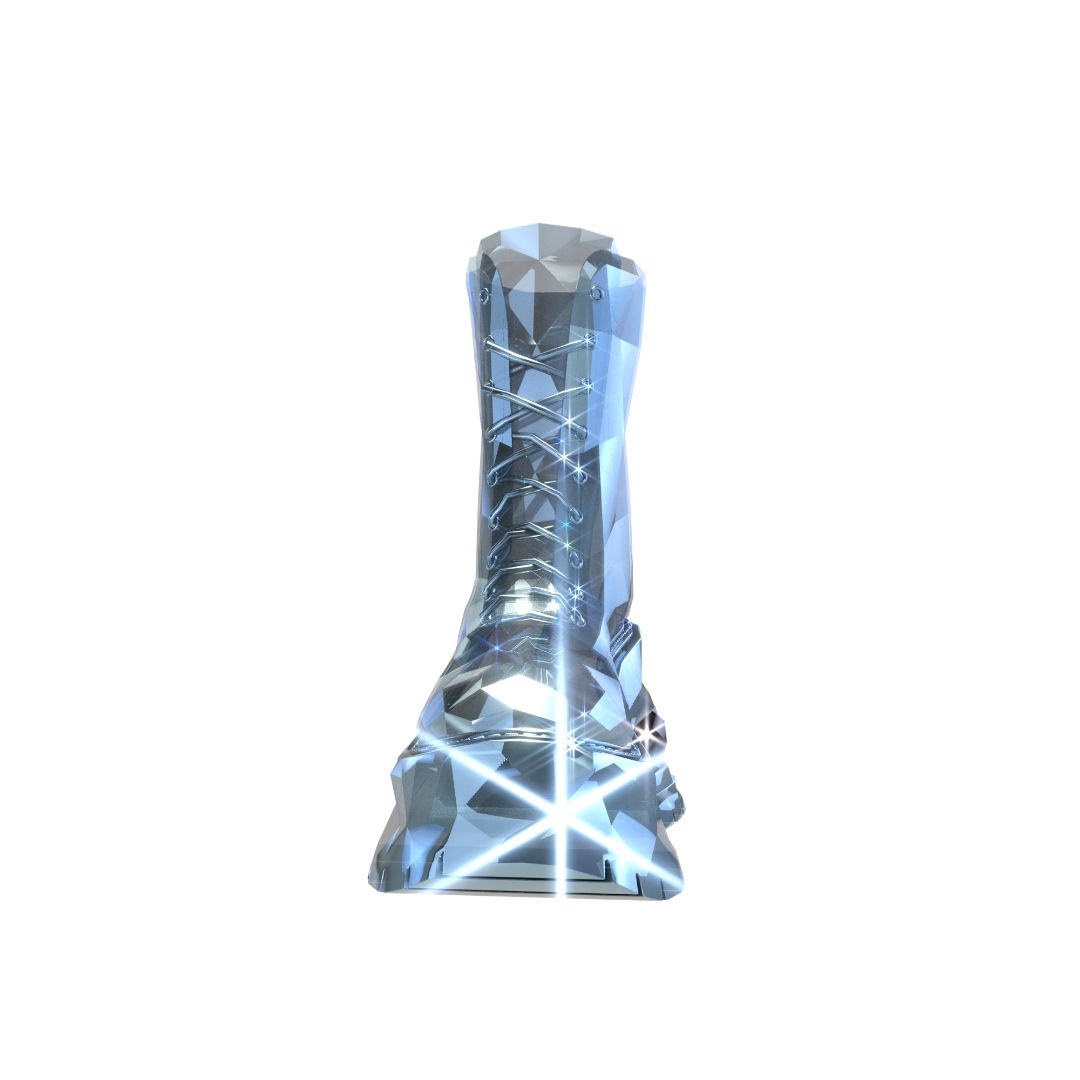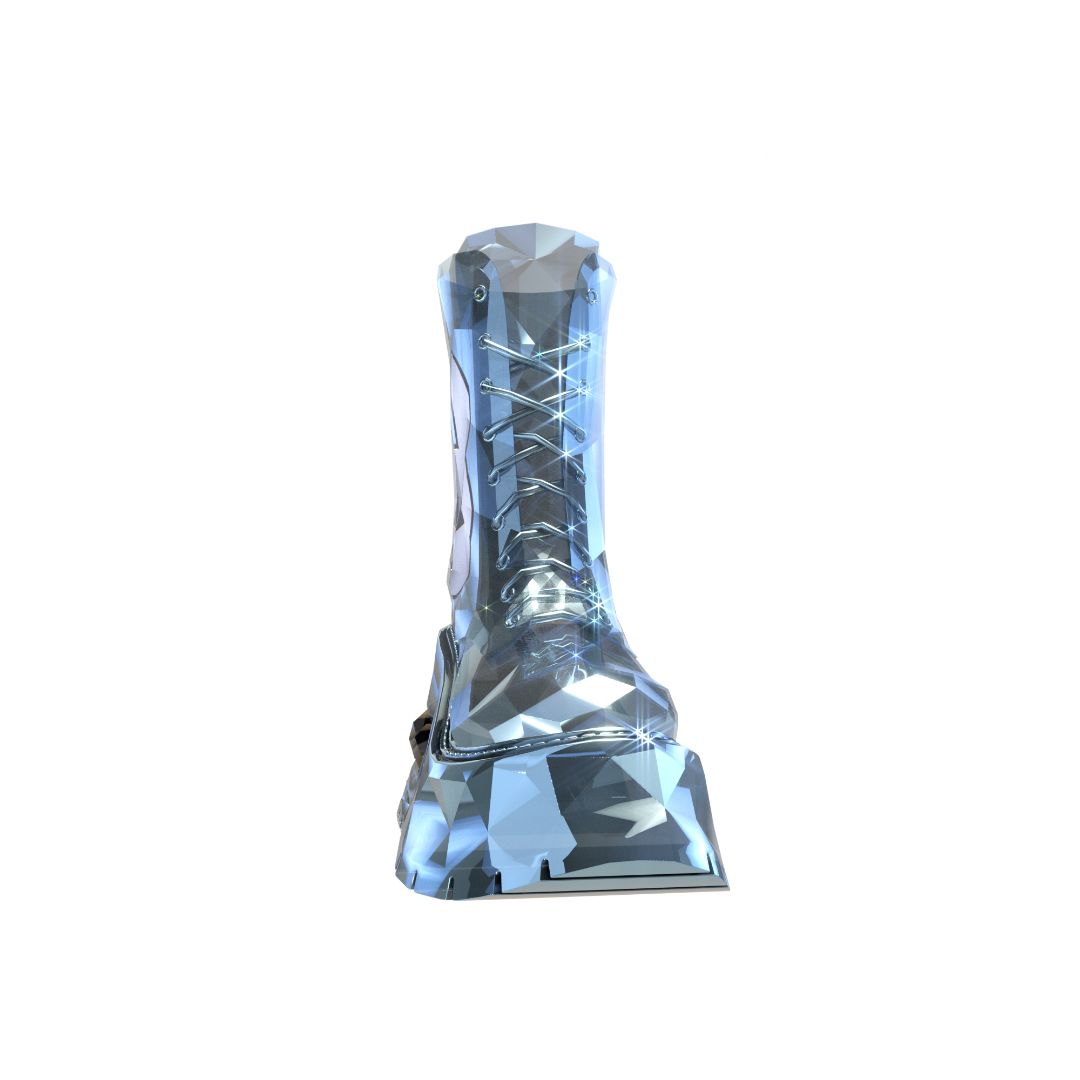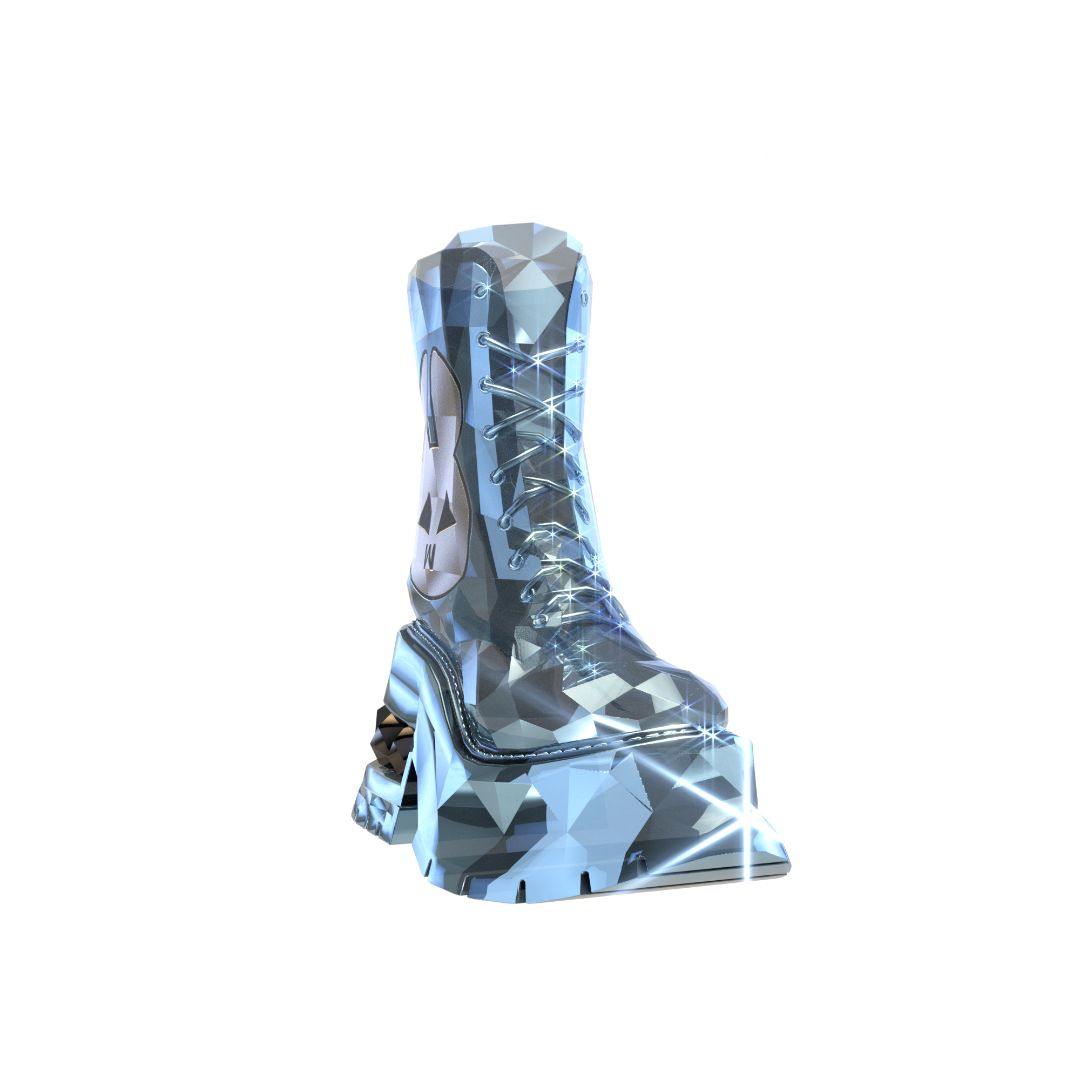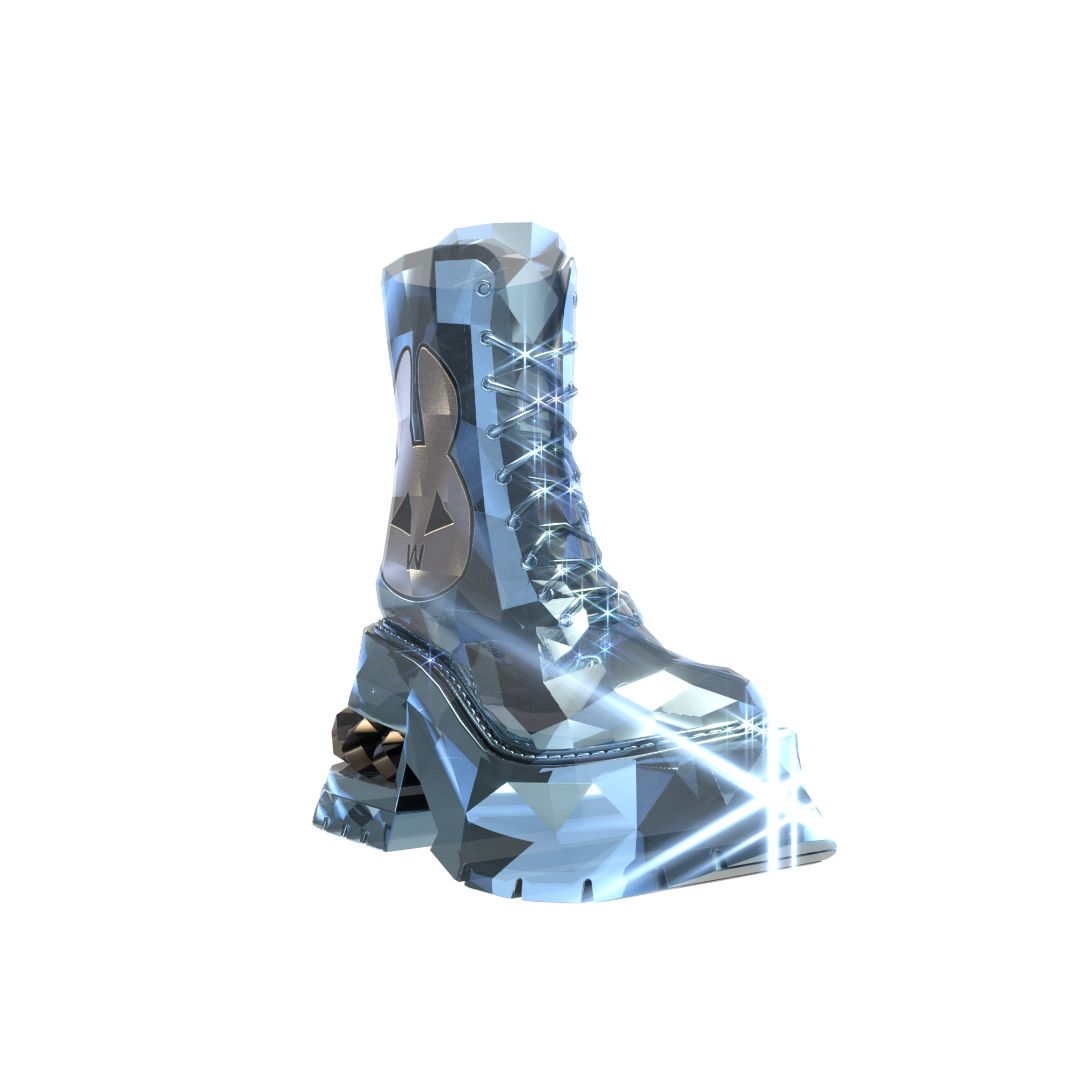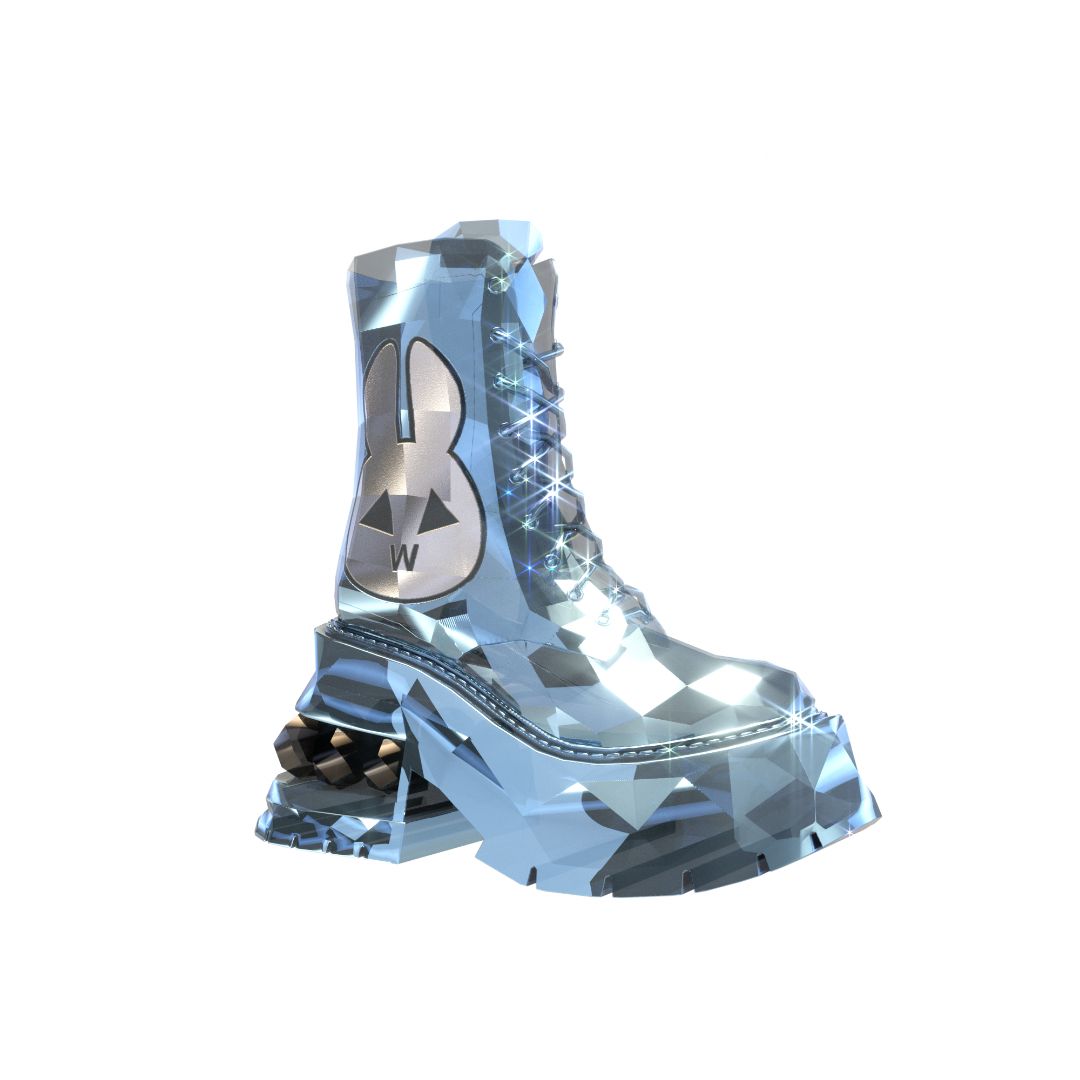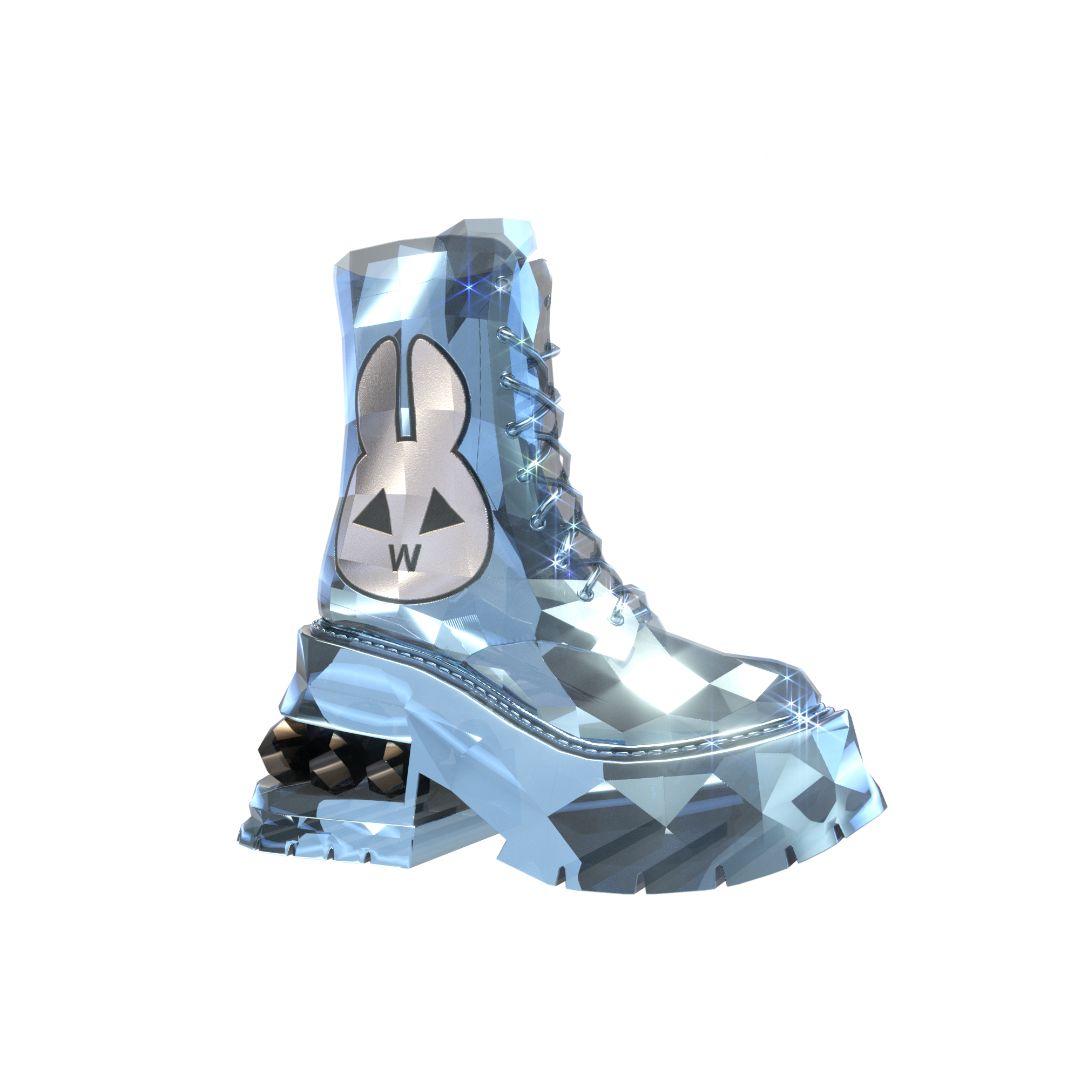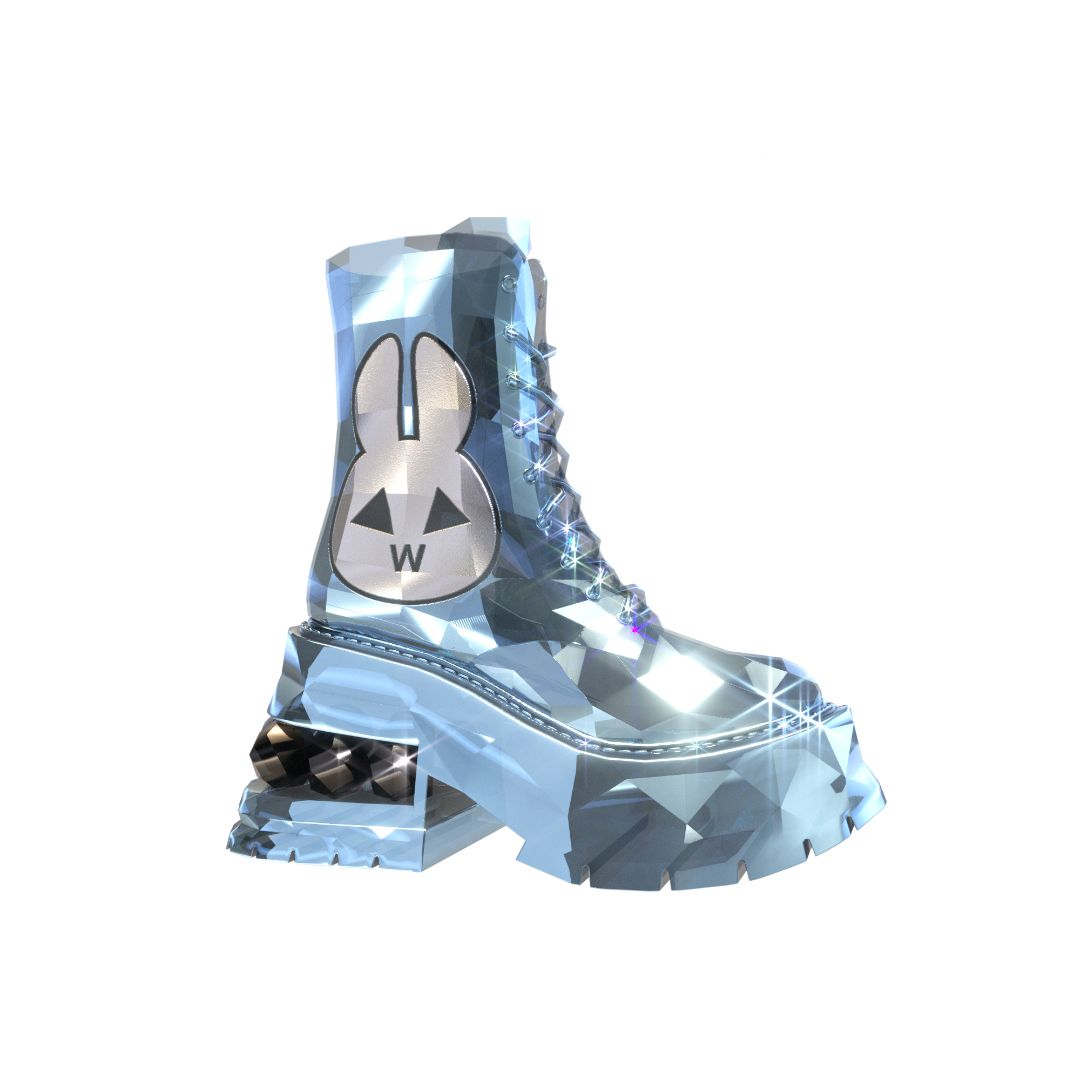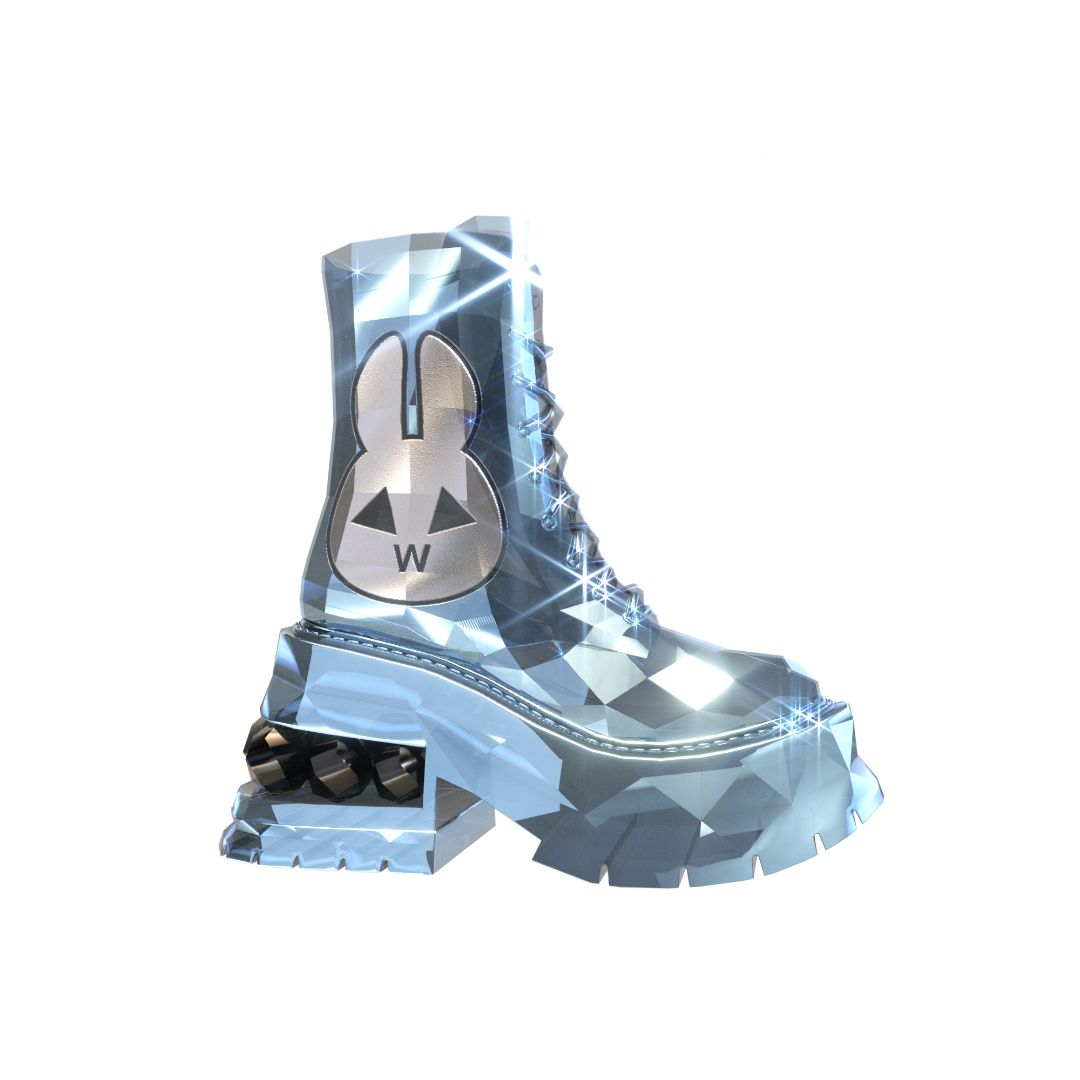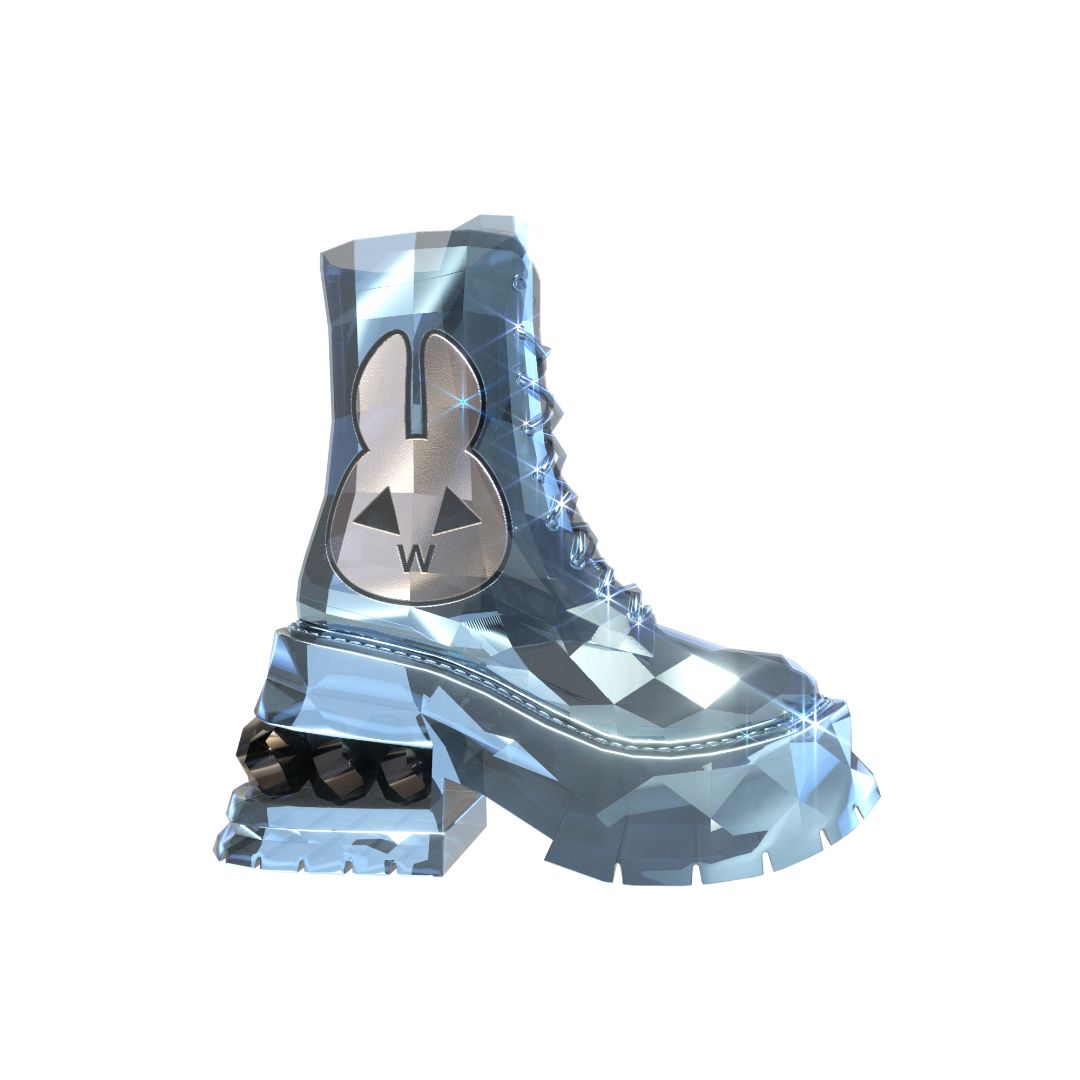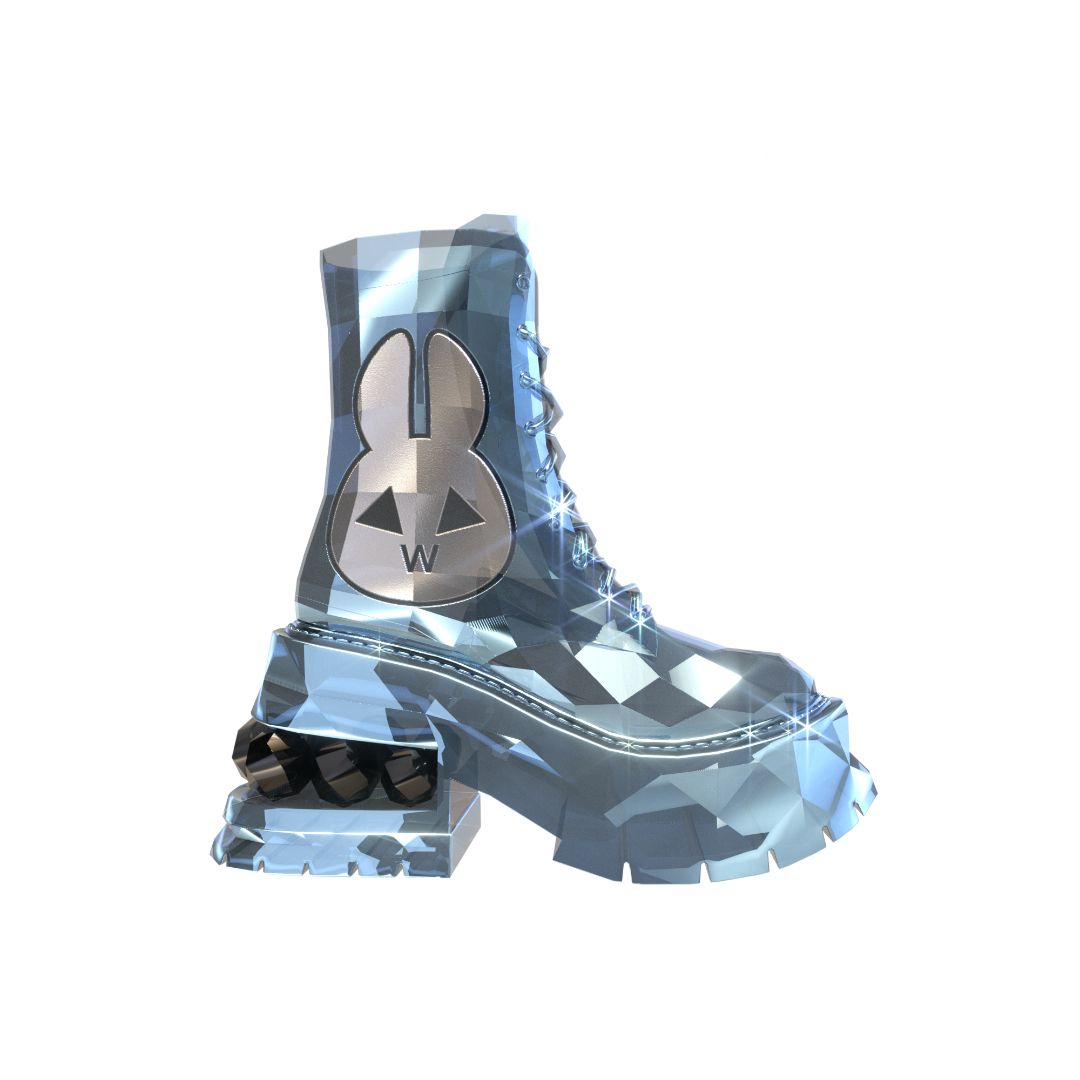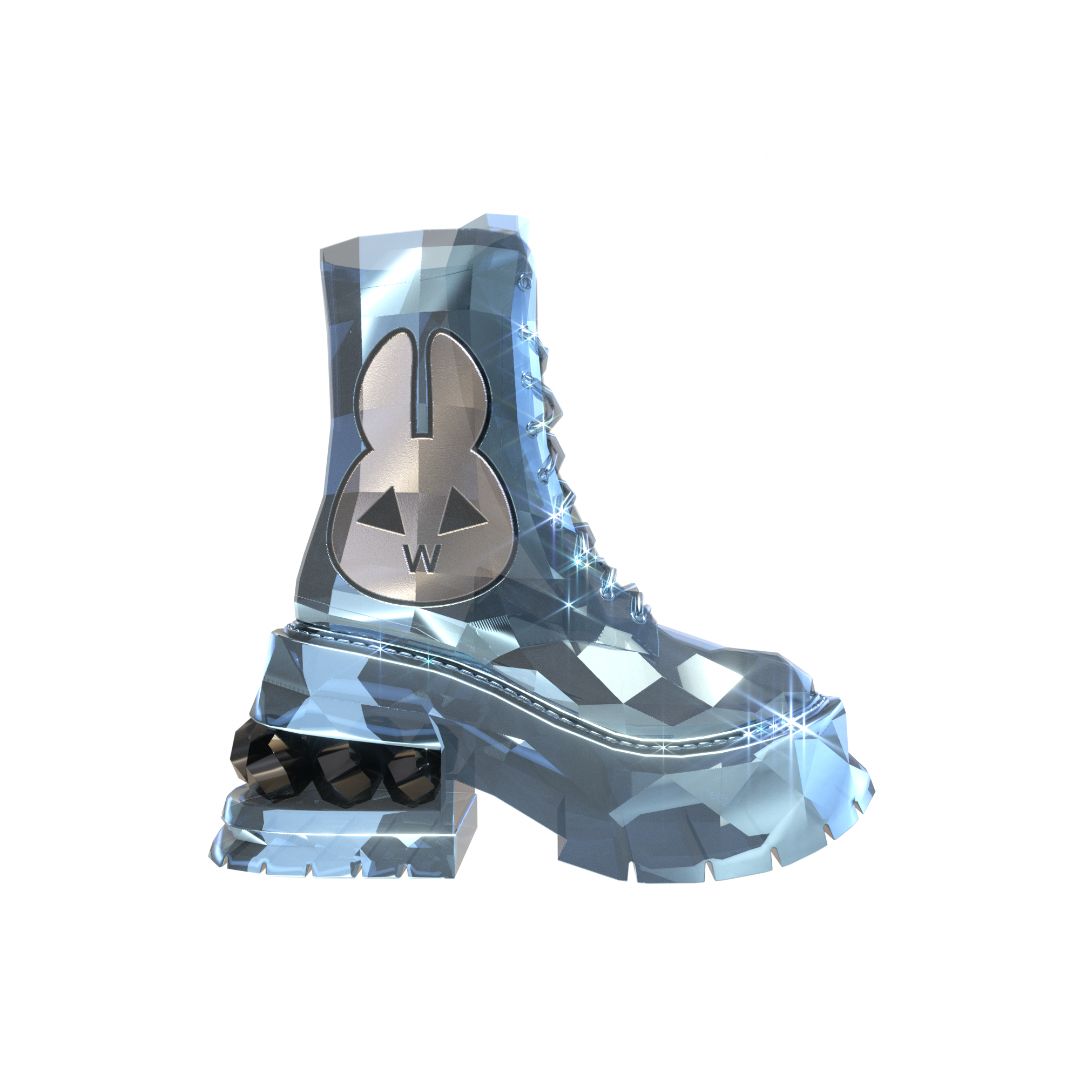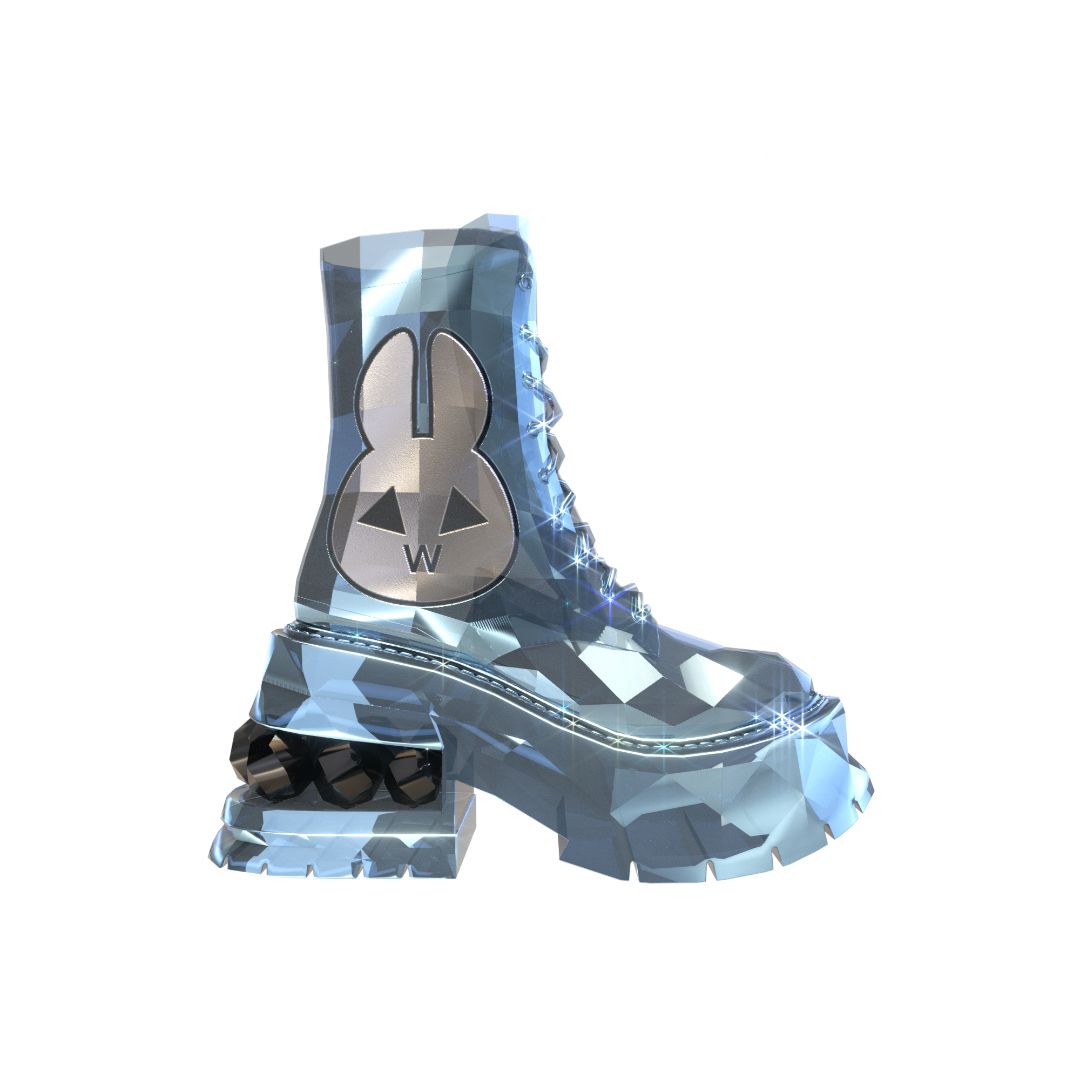 Cut Crystal Combat Boots
Nicholas Kirkwood x White Rabbit
Supply: 0 / 1
5000€
Description
A piece of prism paradise, hand minted by the finest artisanal cyber crystal cutter from AAA flawless crystal, these boots will pass any jewellers microscope test. These are unique wearable objects of art with hand frosted White Rabbit insignia on the side and will be the envy of any serious collector who can't decide if today they want to be sophisticated or badass. Well, with these little gems you can be both at the same time.
This NFT includes a 3D asset (.usdz file), 2D collectibles (.pngs), and a turntable video (.mp4). Further, owners of this NFT will be invited to a design masterclass with renowned shoe designer Nicholas Kirkwood, receive a custom timelapse video of how the shoes were made, and can order any physical pair of Nicholas Kirkwood shoes on the Nicholas Kirkwood website.
Asset Information
How To Use
Once you have invested in your NFT it's time to build out your digital wardrobe and display your collection to others. Universal Profile (part of LUKSO) is the easy-to-use and secure space to store and showcase your virtual goods to the world.
Included files:
.png