This digital asset has been certified with the REAL Transparency Digital Fashion Labour Standard. Read more at the bottom of this page.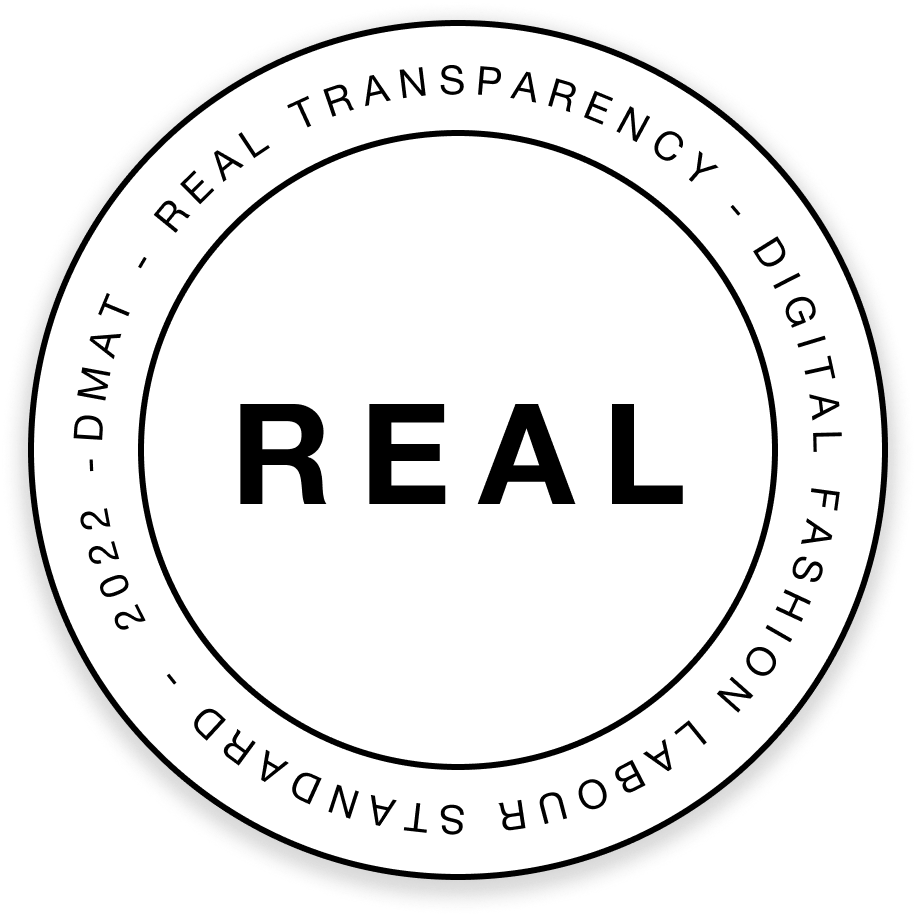 Tribute Brand
IDE PHYBER
IDE PHYBER DRESS, materialised in a digital garment, with a silhouette retaining the functional principles of its predecessor (the physical clothing item). The fashion element is now added, enhancing the visual experience. The buyer is granted an opportunity to wear the piece fitted to their photo by using the Tribute Brand Premium Fitting Service™. YOUR NFT INCLUDES THE 3D FILE OF THE DIGITAL DRESS AND A DIGITAL FITTING OF THE DRESS ON A PHOTO OF YOUR CHOICE.
How to use:
Showcase it

Once you have invested in your NFT it's time to build out your digital wardrobe and display your collection to others. Universal Profile (part of LUKSO) is the easy-to-use and secure space to store and showcase your virtual goods to the world.
REAL Transparency:
Learn about DMATs transparency standard "REAL" here.
People

Digital designers from Tribute Brand collaborated on the creation of this virtual garment.
Tools

Houdini, Z-Brush, CLO 3D, and Blender were the tools used to design and create this asset.
Places

It was created in Cakovec, Croatia.
Time

The project timeline took place from 10.05.2021 to 18.06.2021.
Carbon

This NFT is minted on the LUKSO blockchain, which uses Proof of Stake. That means that they're 99% less energy-intensive and have a lower carbon footprint than those operating on Proof of Work.
File Size

This asset comes with five files, which together have a combined file size of 7,9 MB.